Artwork Spotlight: Above the Wall, Under the Rainbow, Free Air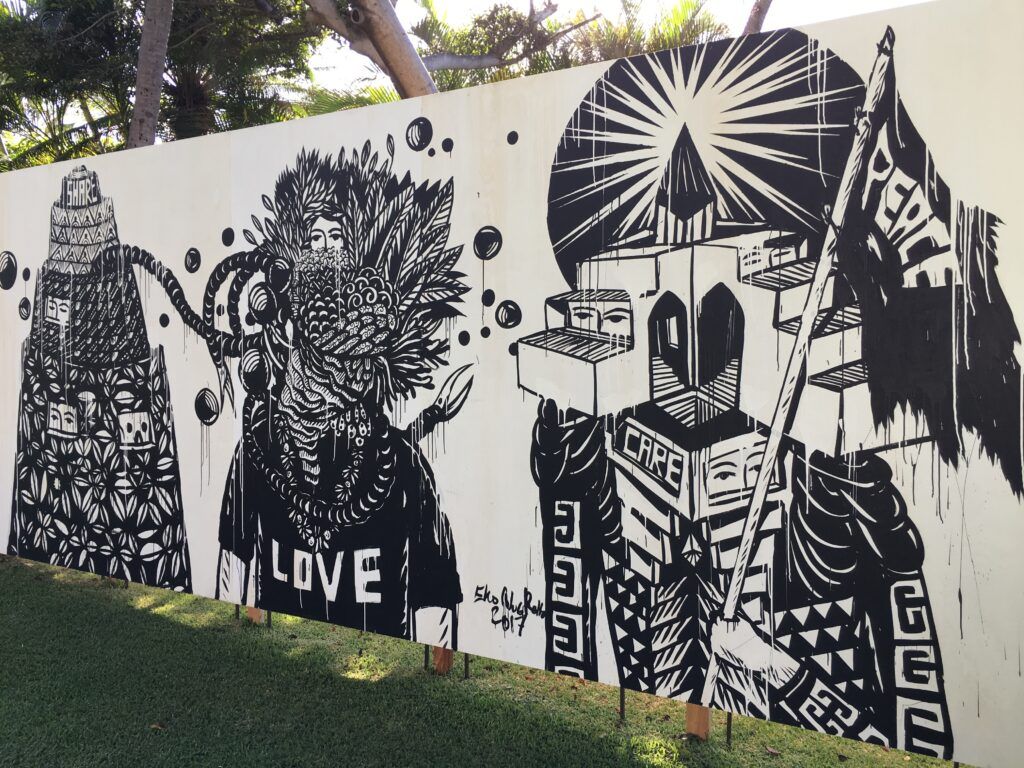 Eko Nugroho is one of Indonesia's premier artists. His vibrant work has earned accolades for its imaginative blend of contemporary street art and traditional Indonesian culture. Nugroho created six original wall murals while participating in Shangri La's Artist-in-Residence program from January 24-February 5, 2017.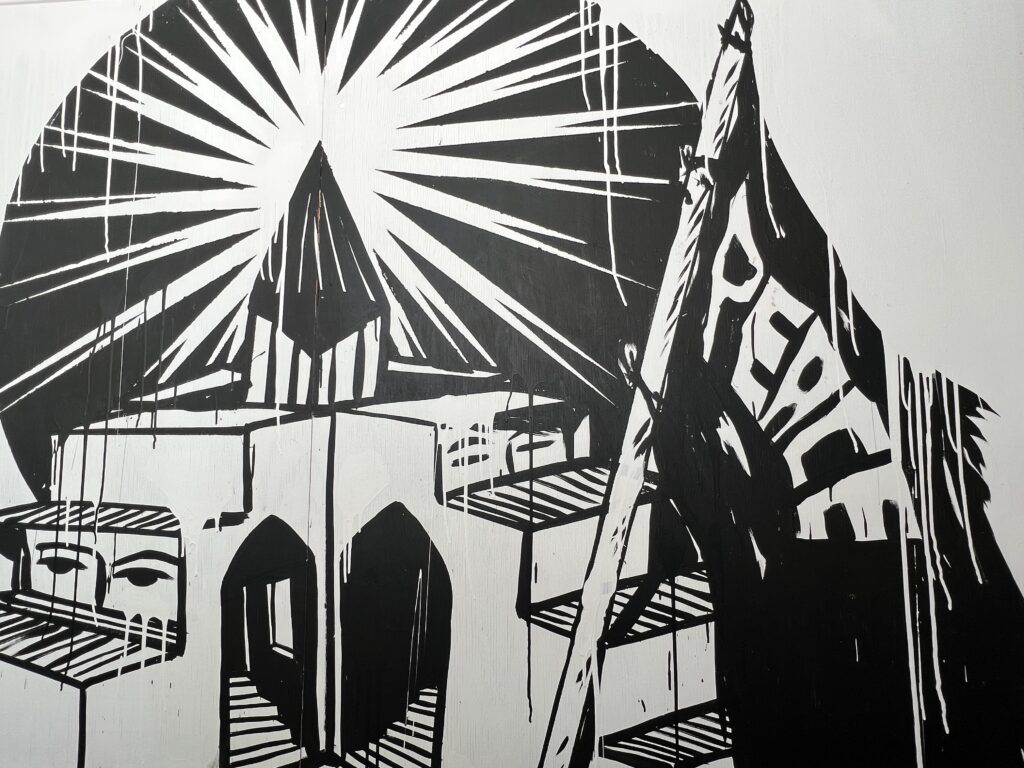 Beyond the walls, barriers and boundaries created by nation states, there is a sky that we share and oxygen we all need created by the nature that surrounds us all. The rainbow is an important metaphor for diversity; the appearance of a rainbow should remind us this necessary diversity should not only be tolerated but valued. If nature creates beauty through these diverse colors, then humanity is also meant to appreciate and care for diversity.

Eko Nugroho, Shangri La Artist-in-Residence, 2017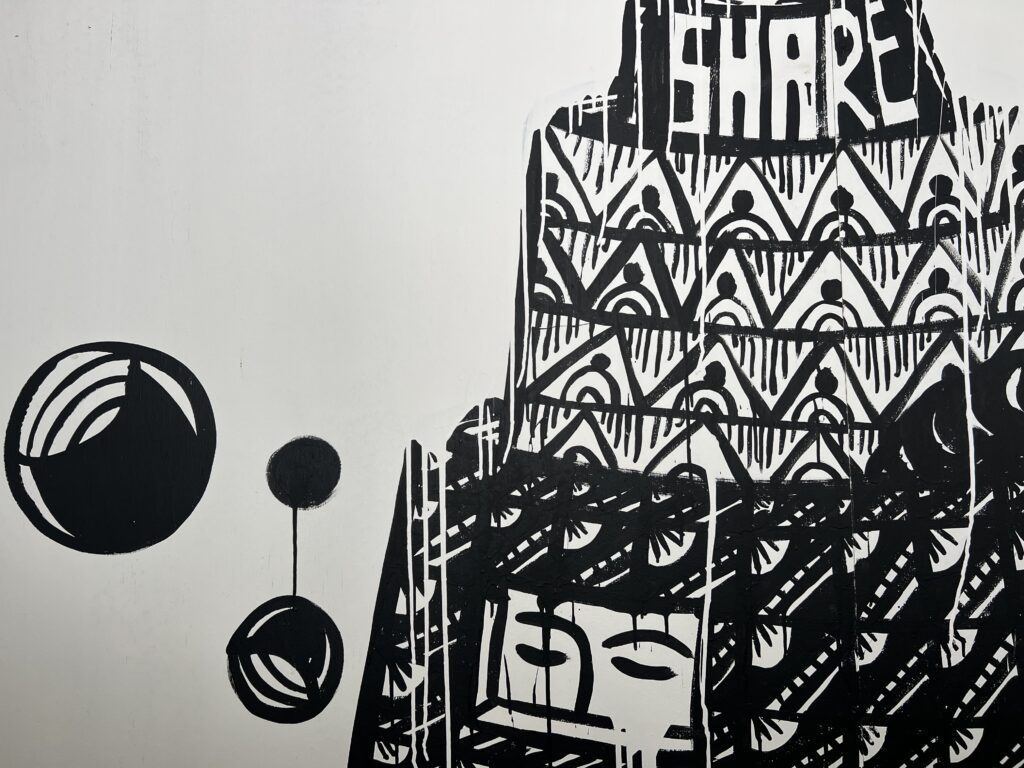 The series, "Above the Wall, Under the Rainbow, Free Air," captures Nugroho's experience in Hawaiʻi and experiences of Muslims in the United States and abroad during 2017. The words "care," "share," "love," and "peace" appear throughout the mural.