Back in Town: Omar Offendum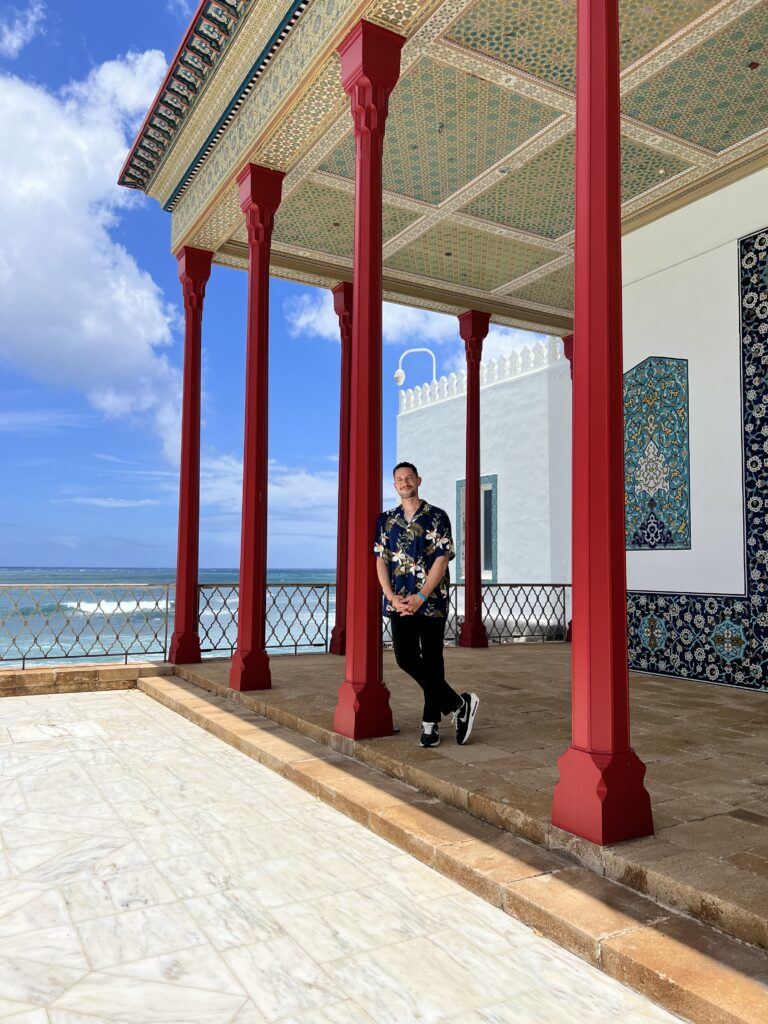 Our 2016 Artist-in-Residence, Omar Offendum, is back on Oahu this week and stopped by Shangri La yesterday with his family. It was a great opportunity to re-connect with old friends on staff, check out some of the recent gallery changes, and revisit a few of his favorite places at the museum during the visit – including the Damascene interiors (ajami) of the Qajar and Ottoman galleries. Omar shared with us how he used to have coffee next to the Qajar fireplace in the Playhouse every morning (back when the Playhouse used to be where artist could stay during their Residencies).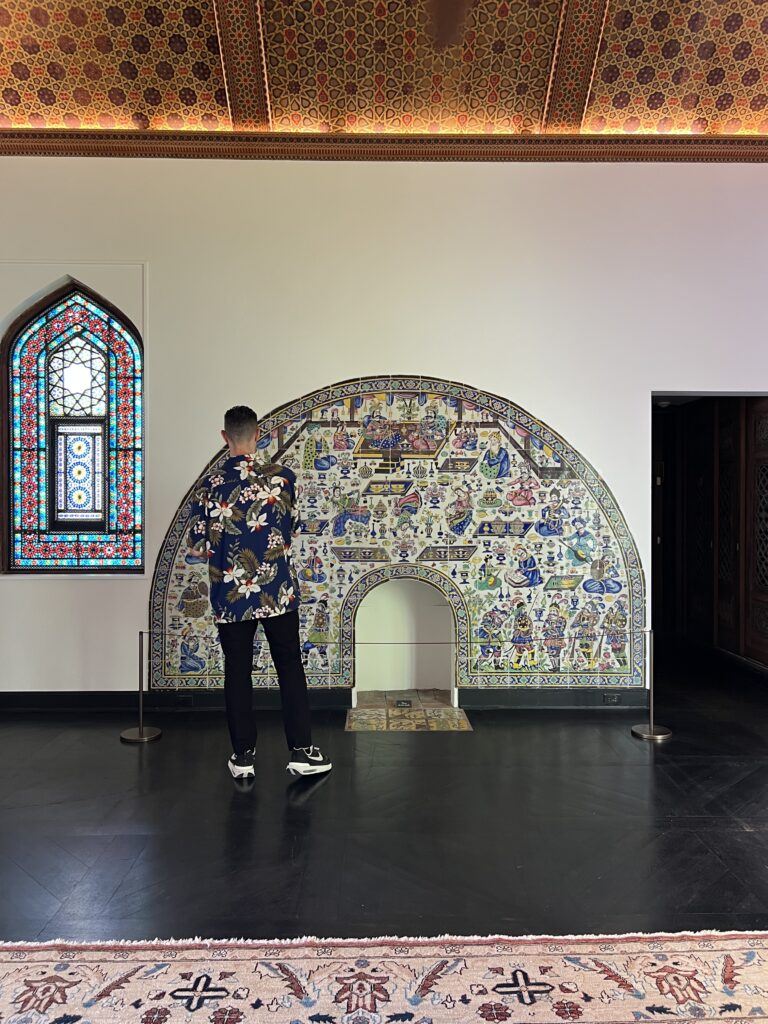 For Omar and his family, this visit was a bit of a homecoming being able to share Shangri La with his children. The last time Omar performed at Shangri La, his son was still too young to remember the museum – but this time came ready with notebook and pencil in-hand creating his own poetry inspired by Shangri La!
Omar Offendum's recent project is Little Syria, a show he developed featuring oud virtuoso Ronnie Malley and music producer Thanks Joey, inspired by the Lower Manhattan neighborhood once known as Little Syria (1880-1940). Their genre-bridging performance — spanning Hip-Hop, Arabic instrumentation, and ḥakawātī oral storytelling traditions of the Levant — reimagines early 20th-century life in the heart of Arab-America. Just south of the current World Trade Center, this once vibrant cultural hub for New York's SWANA immigrants was home to artists and intellectuals including Ameen Rihani and Kahlil Gibran.
The Little Syria Show will next be in Los Angeles on Friday, Nov 3 & Saturday, Nov 4, 2023, at UCLA's Nimoy Theatre. Thanks for stopping by Omar, we're always excited and inspired by your powerful work!