Breakin' Through: HIjack's Win for Hawaiʻi and Message for the World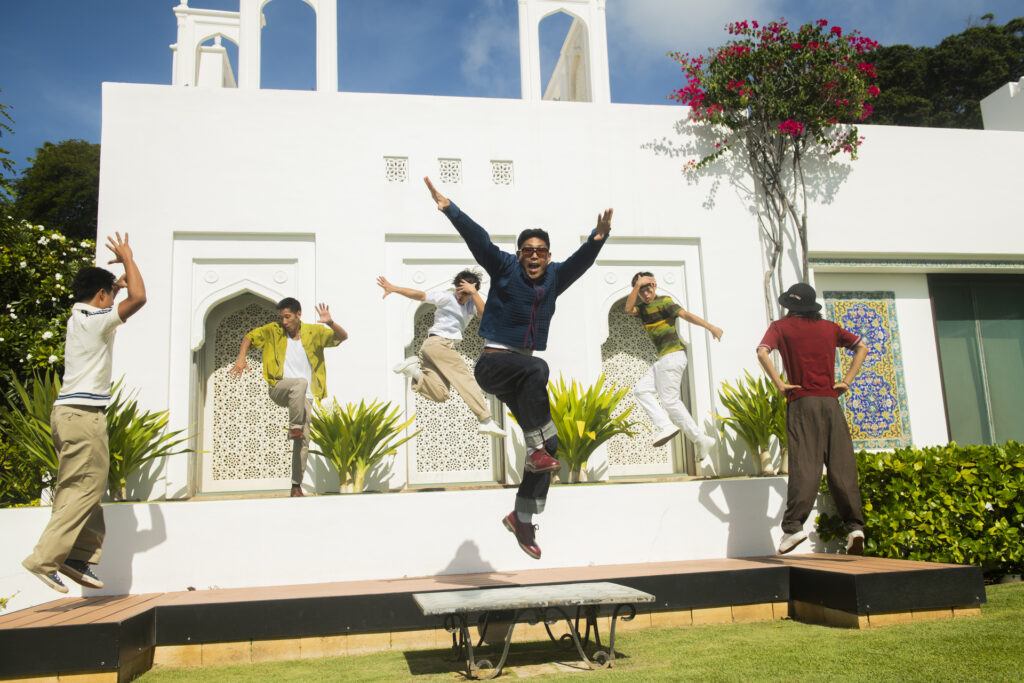 #8x8_shangrila_23 artist, Jack Rabanal (known as B-boy HIjack) triumphed at the Red Bull BC One Cypher USA 2023 held in Philadelphia, PA this past Saturday, making a statement for Hawai'i and bringing worldwide attention to recent events on Maui.
With his unique creative style, powerful moves, and undeniable talent, HIjack has secured his place in the highly anticipated Last Chance Cypher in Paris, France on October 20th, 2023. This competition determines who claims the coveted 16th spot in the Red Bull BC One World Finals held the very next day in Paris on October 21, 2023.
HIjack's victory in the Red Bull BC One Cypher is a testament to his hard work and artistic prowess. Competing against some of the best b-boys in the nation, he dazzled the audience and judges alike with his style, expressive storytelling, and explosive routines. He was having fun dancing and completely in his element constantly improvising to the very diverse music DJ Fleg was spinning.
HIjack isn't just an exceptional b-boy; he's a multifaceted artist, teacher, and mentor hailing from Oahu. As a prominent member of the 808 Breakers Crew, HIjack has been a beacon of inspiration within the local and global Breakin' community. His dedication to his craft, combined with his passion for nurturing young talent, also led him to become a coach and mentor for the Keiki Breaks program.
Keiki Breaks showed expertise in their mindful creative process facilitated by Hijack and b-boy ARK, Jeff Wong, (who also competed at the Red Bull BC One Cyper this past weekend). The Keiki Beaks youth conceptualized, skillfully storyboarded, and masterfully executed their performance for the #8x8_shangrila_23 exhibition. Witnessing the depth of consideration and dedication HiJack and ARK poured into their work with the youth was truly inspiring. We're proud and excited to watch these great artists and mentors now travel the world to become great champions!
HIjack's journey isn't just about personal achievements; it's about fostering the growth of the his community. As a coach and mentor, he has helped shape the future of the art form by nurturing young talent and leading by example. His commitment to passing on his knowledge and passion truly demonstrates his dedication to the culture. The weekend prior, Keiki Breaks held a fundraising pop-up event to support Maui relief efforts – and HIjack brought this message with him to Philadelphia wearing a Maui Ola shirt to spread awareness in the final winners photos.
B-boy HIjack's triumph at the Red Bull BC One Cypher USA 2023 is a momentous achievement. We eagerly anticipate his performance in the Last Chance Cypher and, potentially, his appearance in the Red Bull BC One World Final in Paris, France.
Go get em' HIjack!