Shangri la + East-West Fest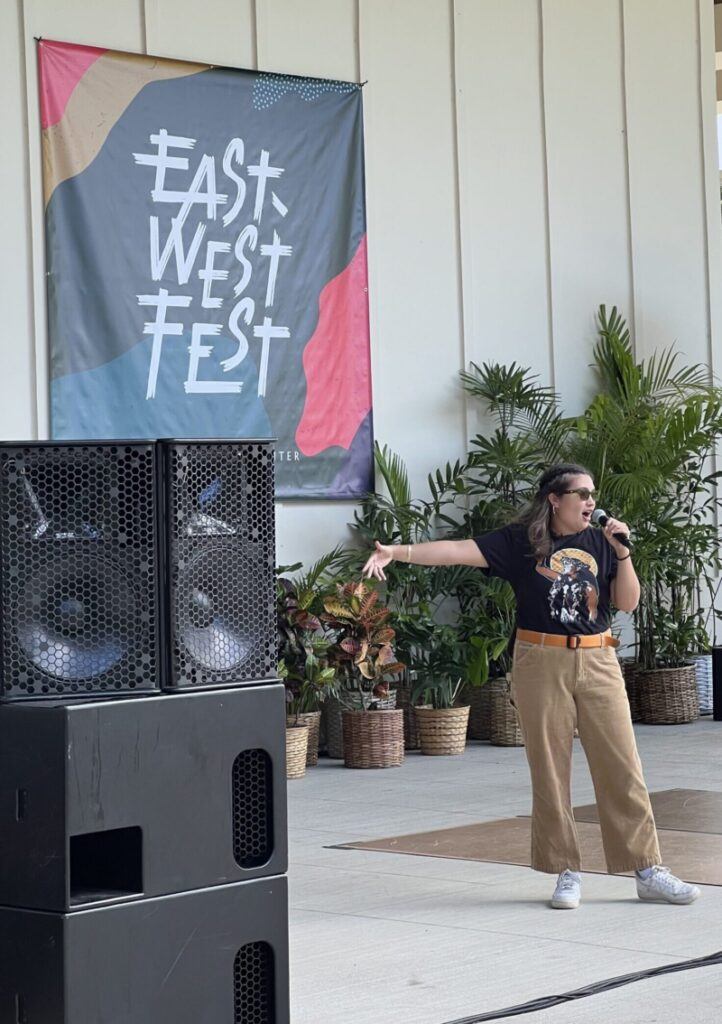 Shangri La recently participated in this year's East-West Fest, an annual celebration of culturally diverse communities, on the University of Hawaiʻi at Manoa campus.
We curated a portion of the live performance program on the main stage by featuring incredible #8x8_shangrila_23 artists Inalihi and Keiki Breaks.
Shangri La's Associate Curator of Programs and Social Practice, Navid Najafi, introduced our sponsored portion of the program which also featured Kanaka Maoli hip-hop artist Punahele, who has worked with us on several programs over the last few years (2020 AAPI conversation in collaboration w/Quiet Before & performing with 2019 AiRs The Reminders at the Hawaii State Art Museum).
Shangri La's presence at East-West Fest is an example of how we are broadening access to the amazing artists in our 8×8 network, and collaborating with long-standing community partners like the East-West Center. The event was free and open to the public.