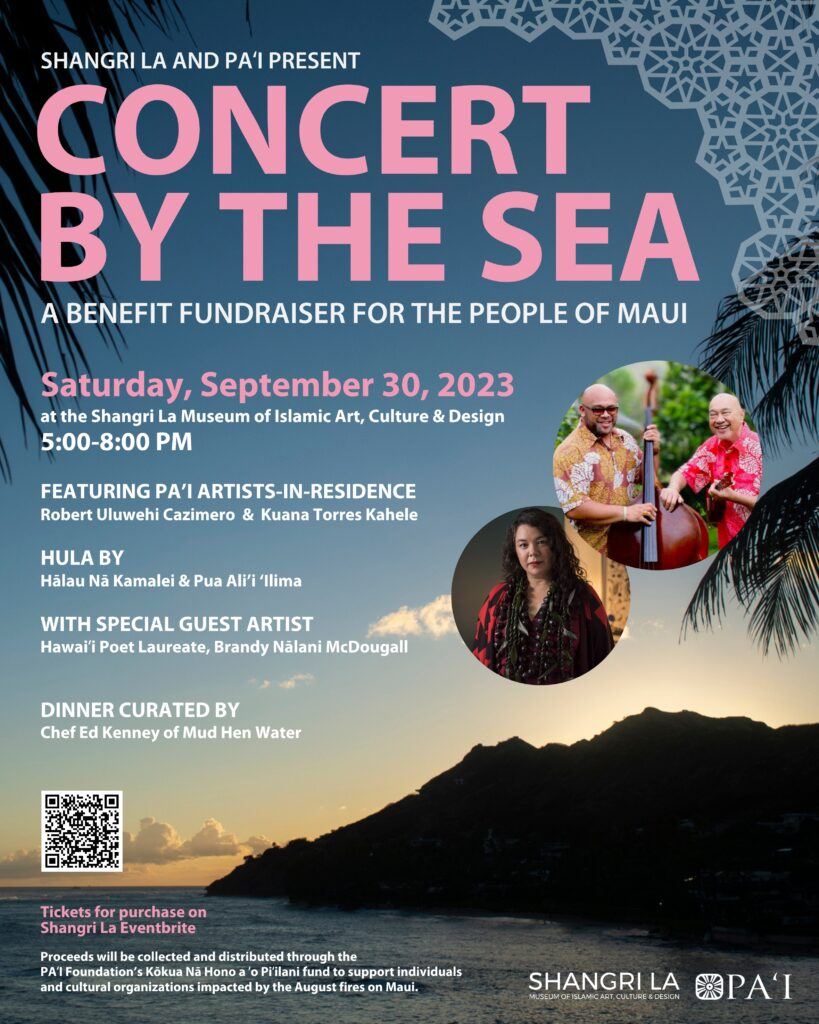 Shangri La Museum of Islamic Art, Culture & Design and PAʻI Foundation come together for Concert by the Sea a one-night fundraising event for the people of Maui. The fundraising event will be held at Shangri La on Saturday, September 30th from 5:00-8:00 PM.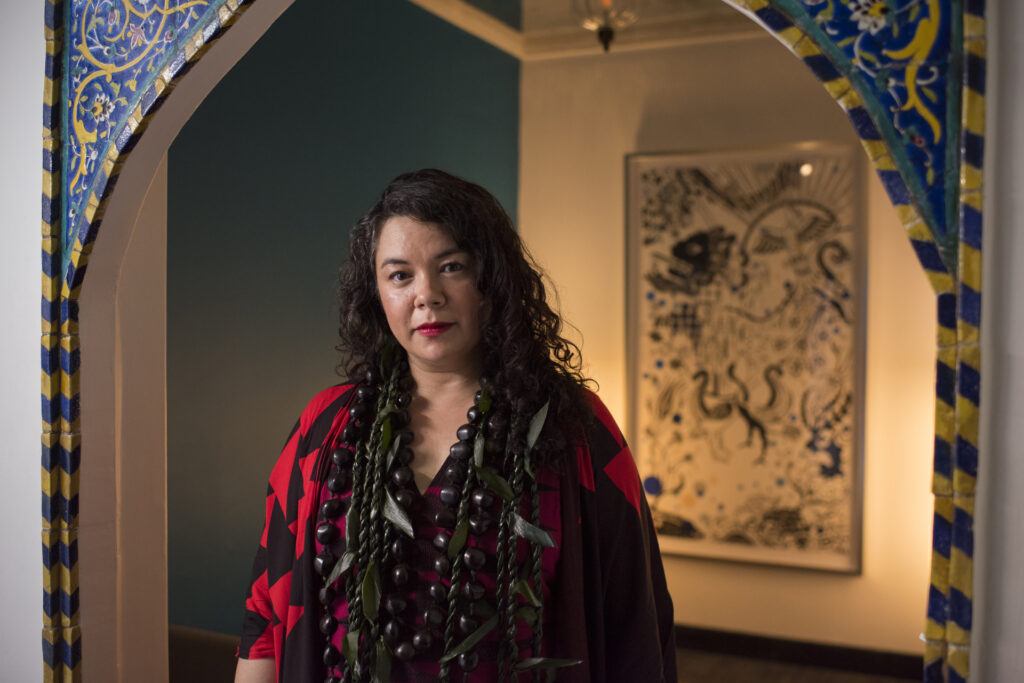 Performances by PA'I Artists-in-Residence, Robert Uluwehi Cazimero , Kuana Torres Kahele, Hula by Hālau Nā Kamalei & Pua Ali'i 'Ilima and special guest artist, Hawaiʻi Poet Laureate, Brandy Nālani McDougall. Dinner curated by Chef Ed Kenney of Mud Hen Water.
Pua Ali'I 'Ilima, Vicky Holt Takamine & Jeff Takamine were #8x8_shangrila_22 performing artists, while Brandy Nālani McDougall was part of our original #8x8_shangrila_21 exhibition series.
Tickets will be available for this event on Shangri La's Eventbrite today at 12PM HST. Tickets are $1000 per person. There will be 7 seats per table. If you would like to reserve a table please indicate your group name when purchasing tickets. Proceeds will be collected and distributed through the PAʻI Foundation's Kōkua Nā Hono a ʻo Piʻilani fund to support individuals and organizations impacted by the August fires on Maui.