Expressions for A New Day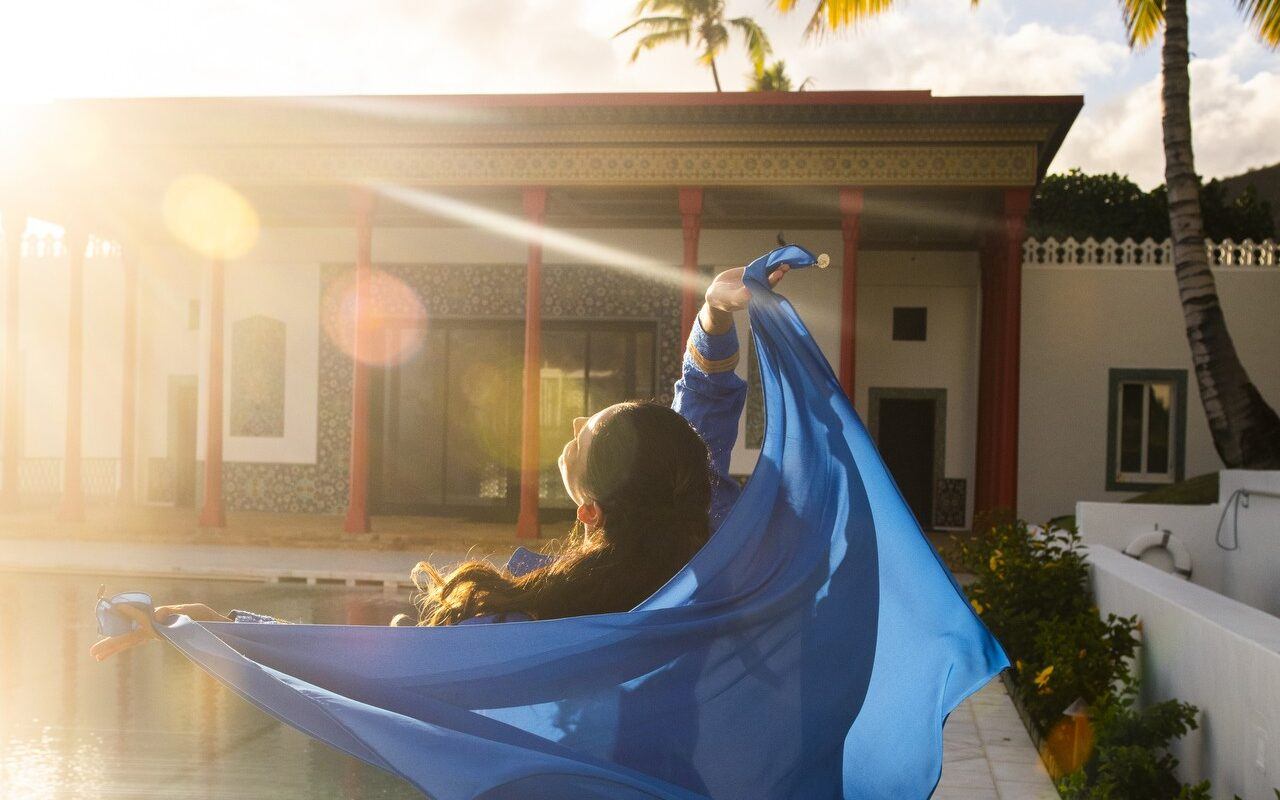 "Zan. Zendegi. Azadi" (Woman. Life. Freedom.) was a cry heard throughout the world after the death of Jina Mahsa Amini, a young Kurdish Iranian woman, who was detained by the Islamic Republic of Iran's Morality Police for allegedly wearing her hijab incorrectly. Amini's passing on September 16, 2022, became the catalyst for protests within Iran and around the world standing in solidarity for human rights. With this movement came an outpouring of artistic responses calling for social change and conversations centered on gender equality, the right to choose religious customs, and freedom of expression. Images of women pulling off their mandatory hijab, cutting their hair in public, and dancing in the streets of Iran, profoundly captured the attention of the world.
This past March, Shangri La celebrated its Nowruz (Persian New Year) event and devoted a portion of its educational programing to talk about the Women. Life. Freedom. movement. Held in the, Central Courtyard, surrounded by Safavid and Ilkhanid tilework from Iran, Shangri La's Associate Curator of Programs and Social Practice, Navid Najafi, asked participants to reflect on the importance of continuing to practice one's culture – especially during times of duress and oppression. Several attendees from the Oʻahu Iranian community who have been locally leading the charge to bring visibility to the movement and policy change contributed to conversations and sharing space throughout the evening.
The Nowruz programming also included a dance performance by Sara Mizban. Mizban is a member of the Hawaiʻi Iranian community and consulting organizer for the Nowruz event at Shangri La. As a classically trained dancer, she also performed a contemporary Persian dance during the Nowruz event in honor of the women who are risking their lives in Iran. This mode of artistic expression as a statement holds extra meaning as dancing is prohibited under the Islamic Republic of Iran – with dance becoming one of the many forms of protest in the country.
"Nowruz is a special time for Iranians and many others who also celebrate the coming of Spring. It's a time of reflection, release, and rebirth. Nowruz, meaning "new day," brings with it hopes of renewal and aspirations for a brighter new year," said, Mizban.
"The Nowruz event at Shangri La became a place for our community to come together to share in our grief, but also to share with our Hawaiʻi 'ohana about the beauty of our people, our traditions and our art. Creative expression has long been part of our ancestry and it will continue to be a way for us to share our stories, ignite social change and heal our hearts. We stand with our brothers and sisters in Iran and for all those, including here on our islands, who are fighting for their home, their land, and their basic human rights," she continued.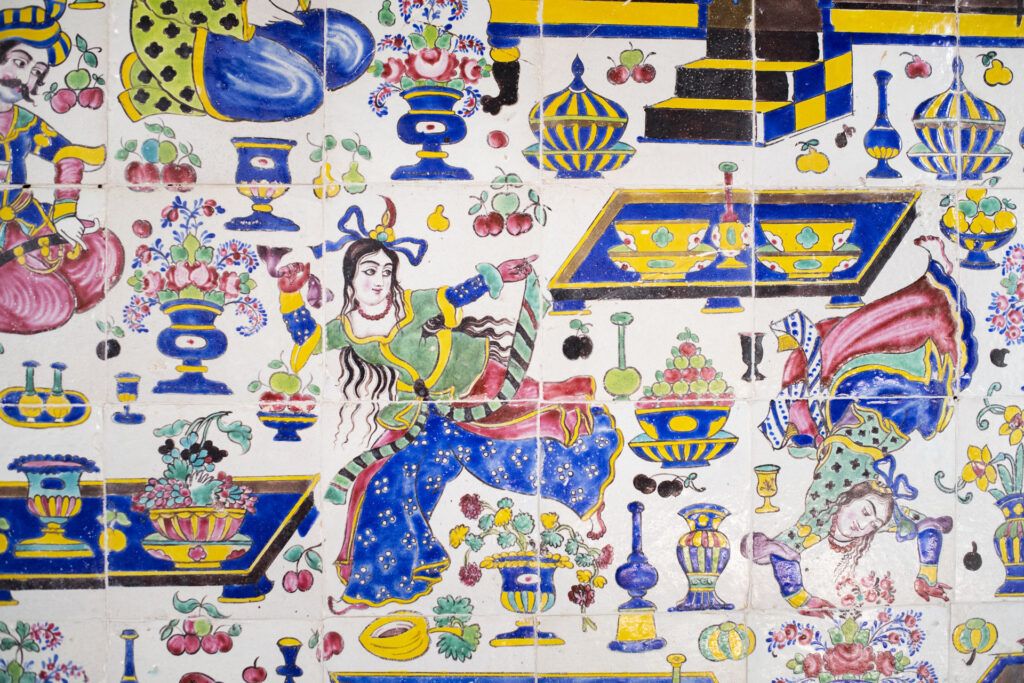 The visual and performing arts are platforms to discuss topics of personal, local, and global importance. We hope that the artworks, performances, and collections featured in this article provide space to reflect on how art can be used to make statements that imagine more equitable futures and drive dialogue for real-world change.
Artwork and Performances Featured:
Hayv Kahraman, To the Land of the Waqwaq, 2019, Artist-in-Residence.
Keiki Breaks, #8x8_shangrila_23, The Universal Cypher, 2022.
Nowruz, Shangri La, 2023. Video produced by ShangHi Media. Performance by Sara Mizban.
RobertFaridKarimi, Game Recognize Game, 2023, Artist-in-Residence.
Polychrome Tile Fireplace in the Shangri La Playhouse, Qajar, Iran, 19th century, stonepaste, polychrome pigments, Shangri La Museum of Islamic Art, Culture & Design, Honolulu, Hawaiʻi, 48.429