Gathering for Maui @ Shangri la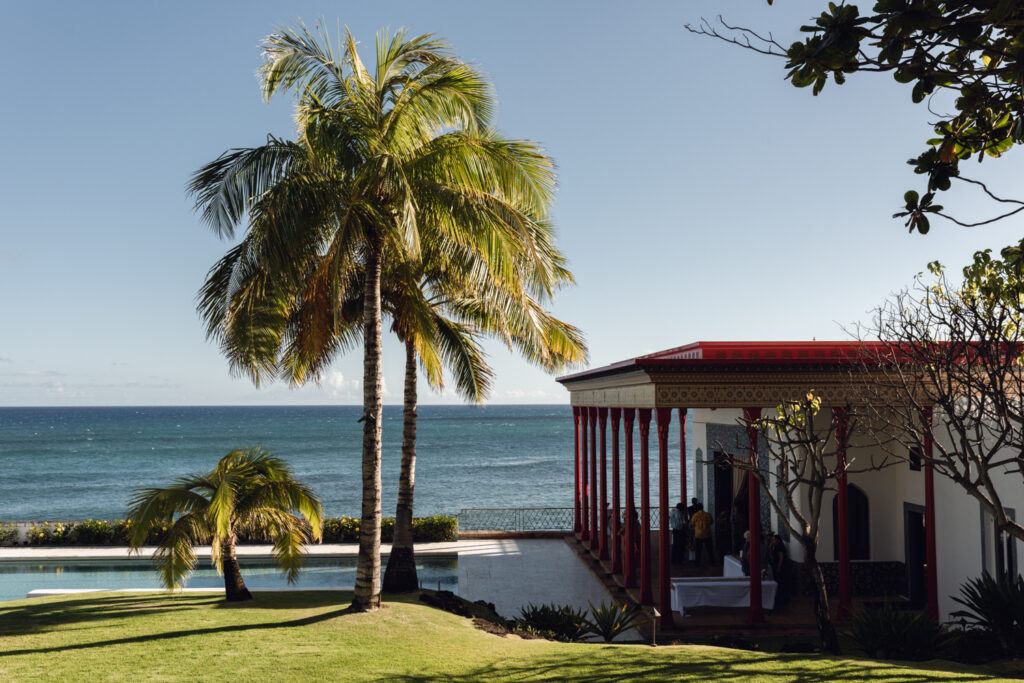 On Tuesday August 15, a group of leaders from a range of sectors across Hawai'i gathered at Shangri La to connect one week after the Maui wildfires and to listen to Catherine Coleman Flowers, climate justice activist and author of "Waste: One Woman's Fight Against America's Dirty Secret" in conversation with her fellow Elemental Excelerator Policy Lab Fellow Evan Weber, and Dr. Kealoha Fox, President of the Institute for Climate and Peace. Dr. Fox opened and moderated the conversation.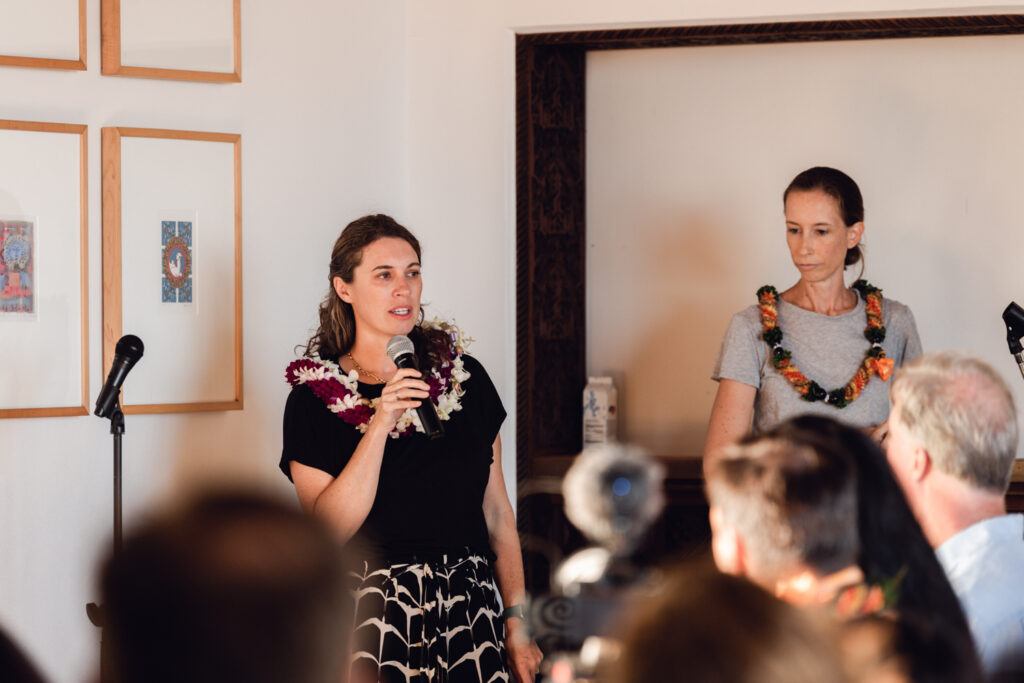 The power of communities and on-the-ground knowledge were common threads in the conversation, as were calls from the panelists and the attendees for hope and resiliency in the face of sadness, loss and even anger.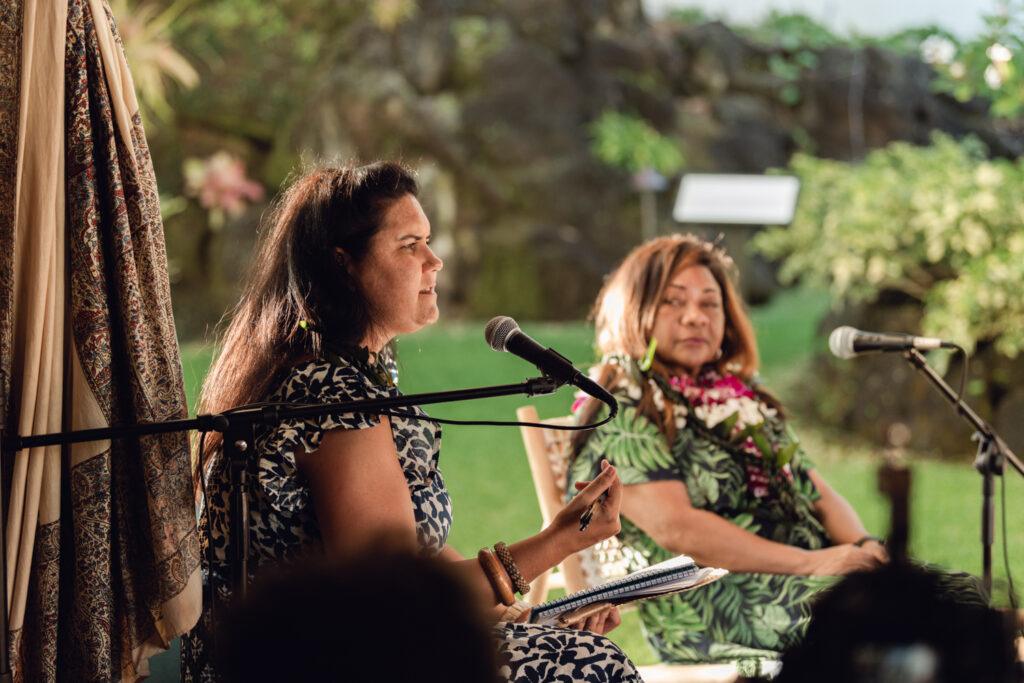 Dawn Lippert, the CEO of Elemental Excelerator, and Lea Major, the Deputy Executive Director of Shangri La opened the event. Then, two poems were read by Shangri La's Curator of Programs and Social Practice, Navid Najafi.
Sorrow prepares you for joy. It sweeps everything out of your heart, so that new joy can find space to enter. It shakes the yellow leaves, so that fresh, green leaves can grow in their place. It pulls up the rotten roots, so that new roots hidden beneath have room to grow. Whatever sorrow shakes from your heart, far better things will take their place.

Rumi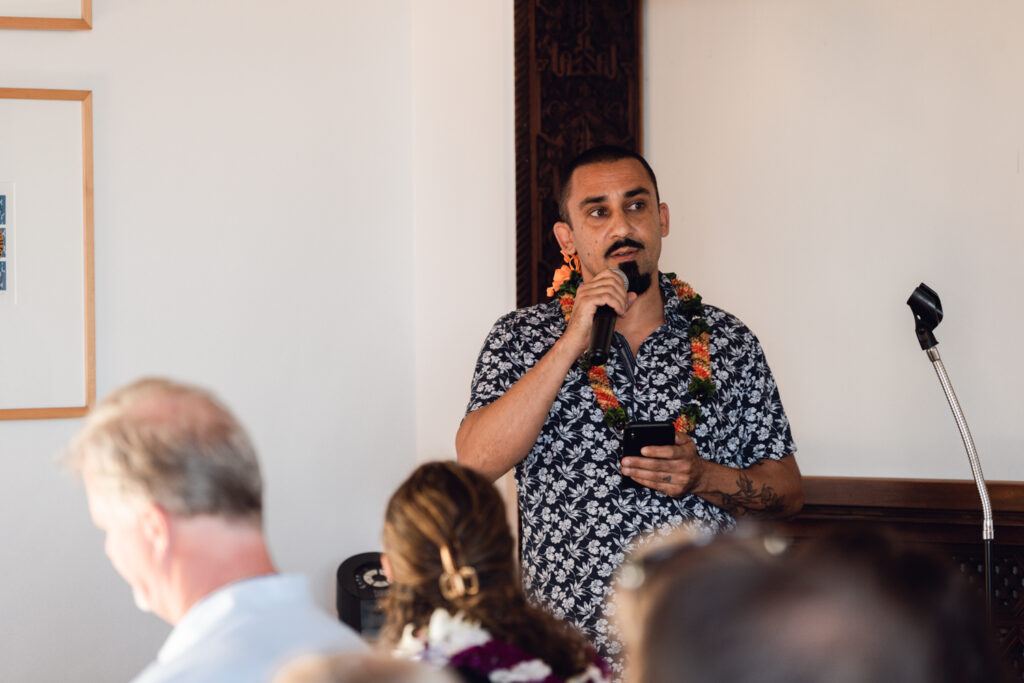 I sometimes forget
that I was created for Joy.

My mind is too busy.
My Heart is too heavy
for me to remember that I have been
called to dance the Sacred dance of life.

I was created to smile
To Love
To be lifted up
And to lift others up.

O' Sacred One 
Untangle my feet from all that ensnares.
Free my soul.
That we might Dance
and that our dancing
might be contagious.

Hafiz
These two works from Persian poets, one by Rumi (1207 – 1273) and the other by Hafiz (1317 – 1390) demonstrate that poetry, like so many forms of art, can provide hope in the midst of sorrow.
The poems spoke across centuries to the leaders gathered at Shangri La.