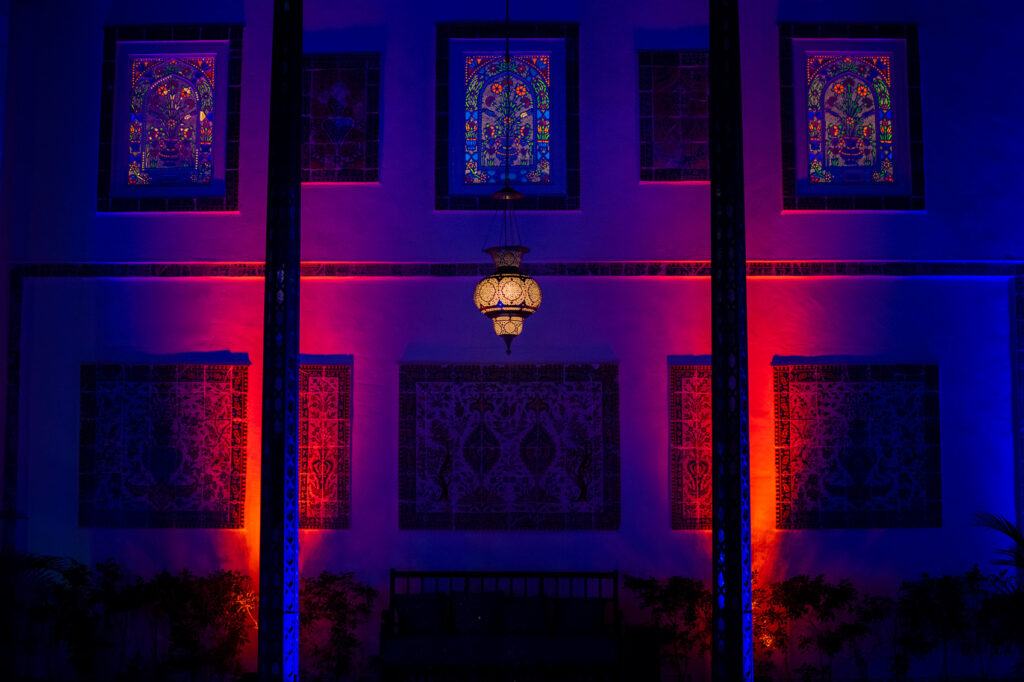 Did you know the windows in Shangri La's Central Courtyard light up at night? This incredible photo by Elyse Bulter captures the vividness of the colored light shining through the stained glass windows during an evening event.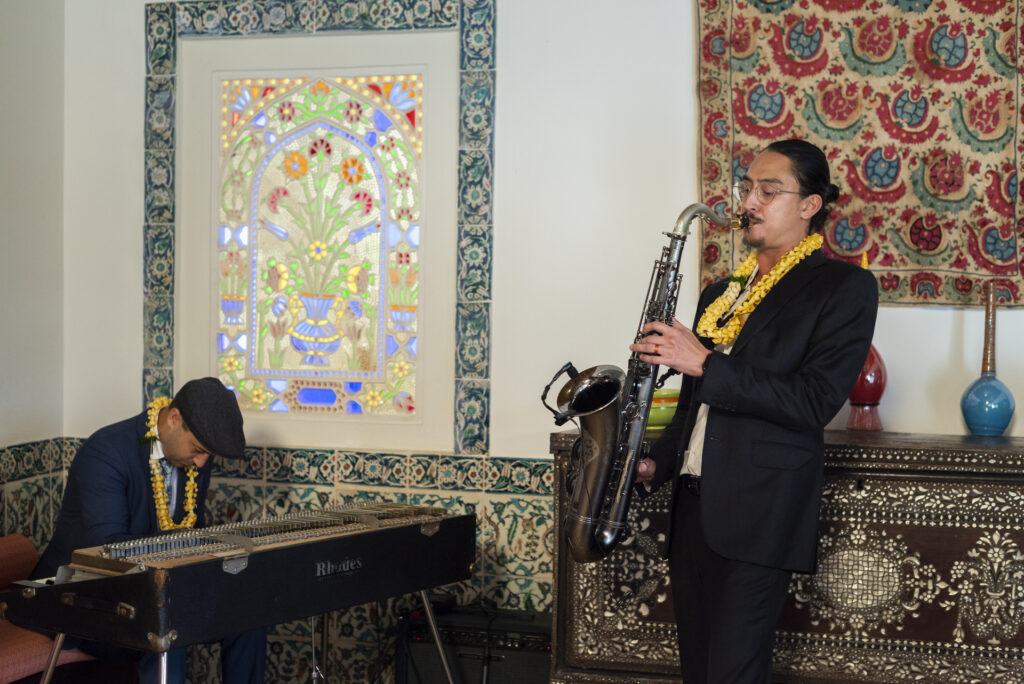 The windows in the Central Courtyard are replicas of a pair of original 19th century Ottoman windows in the Introductory Gallery at Shangri La.
The photo above shows how brilliant the stained glass appears during the day when the natural light shines through. The windows depict a vase overflowing with blue tulips, red carnations, and yellow peonies with smaller vases and floral motifs in the surrounding arch.
Learn more about those windows, and the rest of our collection, right here in our immersive online collection. You can browse artworks currently on view, as well as those not on view.