In the Makeup Chair With Sandra Saenz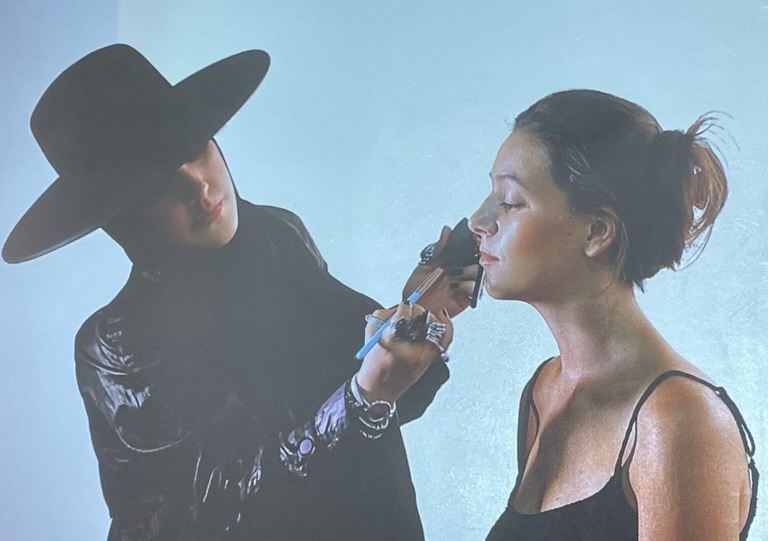 "If I'm a good artist I want my art to talk, if I am a good Muslim I want my character to talk," Shangri La's Artist-in-Residence, Sandra Saenz told the crowd as she continued her makeup demonstration at the Hawaiʻi State Art Museum (HiSam) last Wednesday. Saenz continued, "Makeup is my medium to get to people." referencing the role makeup has played in allowing people sitting in the makeup chair (and viewing her work online) to open up to her and have transformative conversations about faith, representation, and standing-up for what's right.
The crowd was magnetically focused on Saenz's approach to makeup application and storytelling – with questions ranging from best tips on makeup techniques to best tips on how to be truthful to ourselves. Saenz's Residency brought her incredible compassion and creativity that's critical always and especially during a time of where inspiration and hope is needed as community continues grappling with the impacts of the Maui fires.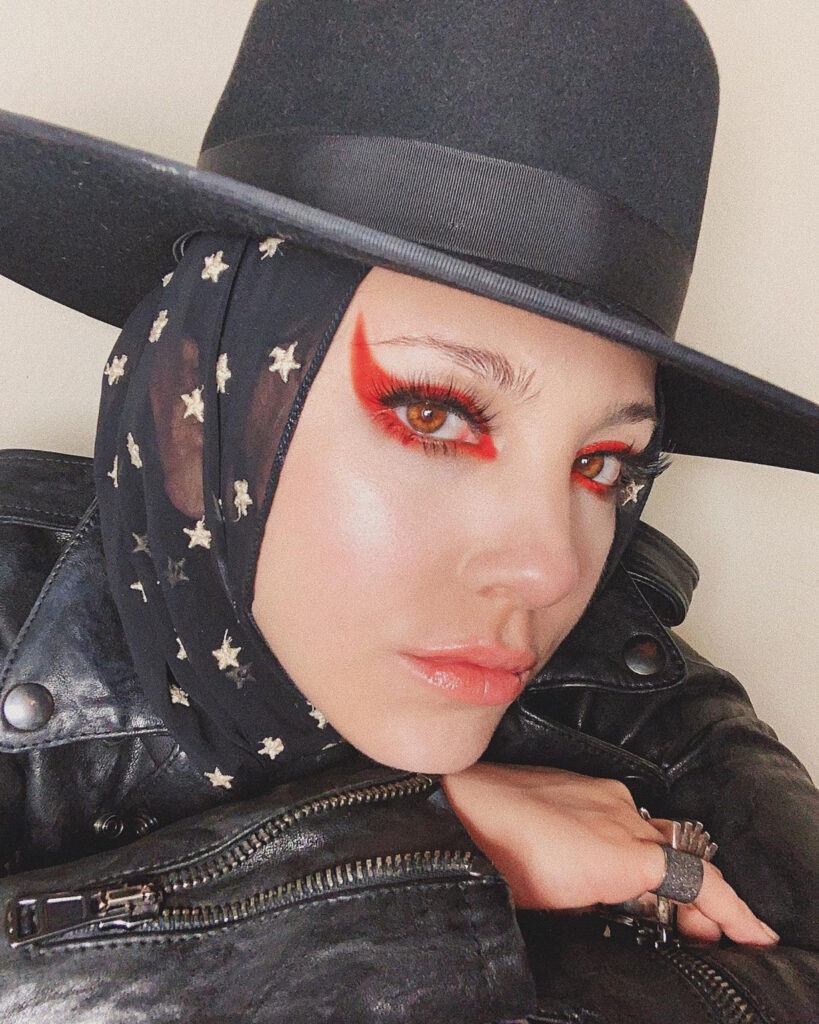 Sandra Saenz is an internationally-recognized makeup and multimedia artist who is disrupting the beauty industry and breaking stereotypes. She is the first Mexican hijabi makeup artist to secure agency representation in the USA and has been described as a "positive rebel" and a self-described unicorn.
A Latina within the Muslim community and a hijabi within the mainstream beauty world, Saenz has used her prismatic identity to propel her artistic expressions as a way to dissolve assumptions and barriers – harnessing the power of social media through content creating to reach audiences and generate change.
Saenz's unapologetic stance for what is needed for a more just future has helped spread awareness for her own communities and communities outside her own in need of amplification – truly exemplifying what it means to be both an artist with a voice and a platform and an artist for and with the community.
Saenz's work consistently breaks past her own story, making a connection with the audience and encouraging all of us to find strength in our pursuit of brighter futures. She has inspired others to transform their emotions into beautiful and powerful statements through the use of makeup as we endeavor to challenge preconceived limitations of belonging and persist in our efforts to shape a more creative and inclusive world.