Kosta Kulundzic's #8x8_shangrila_21 Artwork Featured in Recent Interview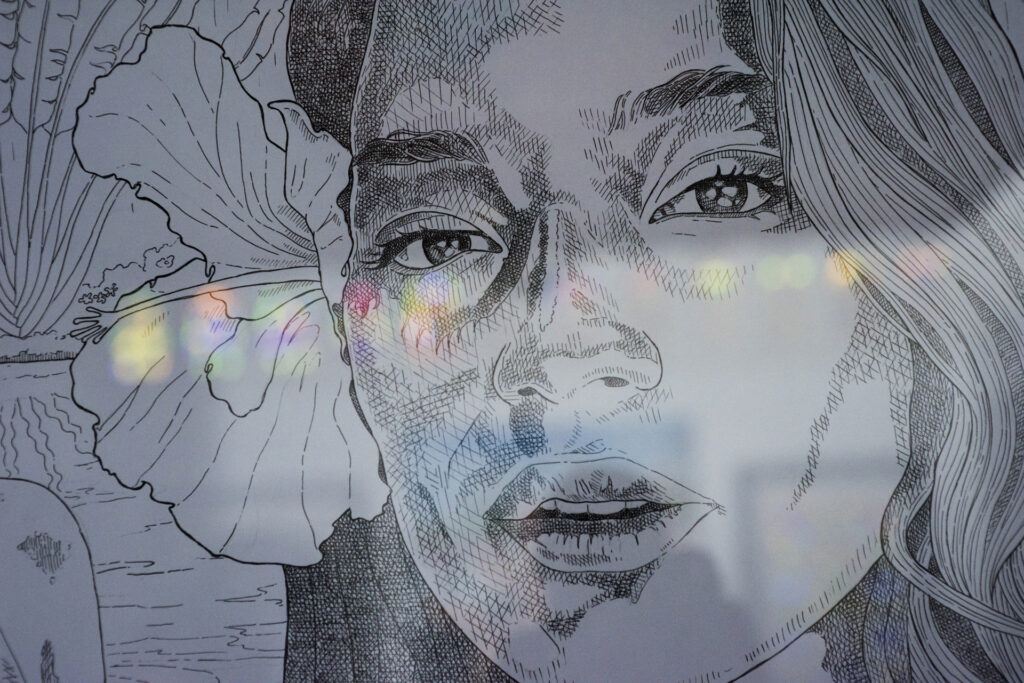 #8x8_shangrila_21 artist, Kosta Kulundzic was recently interviewed on KHON2 sharing his excitement about the Facing Future: Faculty Exhibition Past & Present exhibition at Leeward Community College Hō'ikeākea Gallery (LCC). During the interview, Kulundzic shared some insights into his ink drawing, The Dervish II, and how it was originally produced for the Shangri La exhibition. We're overjoyed to see this artwork re-exhibited as part of the exhibition at LCC.
A French painter of Serbian ancestry, Kulundzic was struck "by the beauty of Hawaiʻi and that of its inhabitants", which stood in stark contrast to his ancestral country – a place that has been ravaged by war and sectarian violence. After devoting his early artwork to exploring the link between faith and violence, Kulundzic now chooses to search for beauty.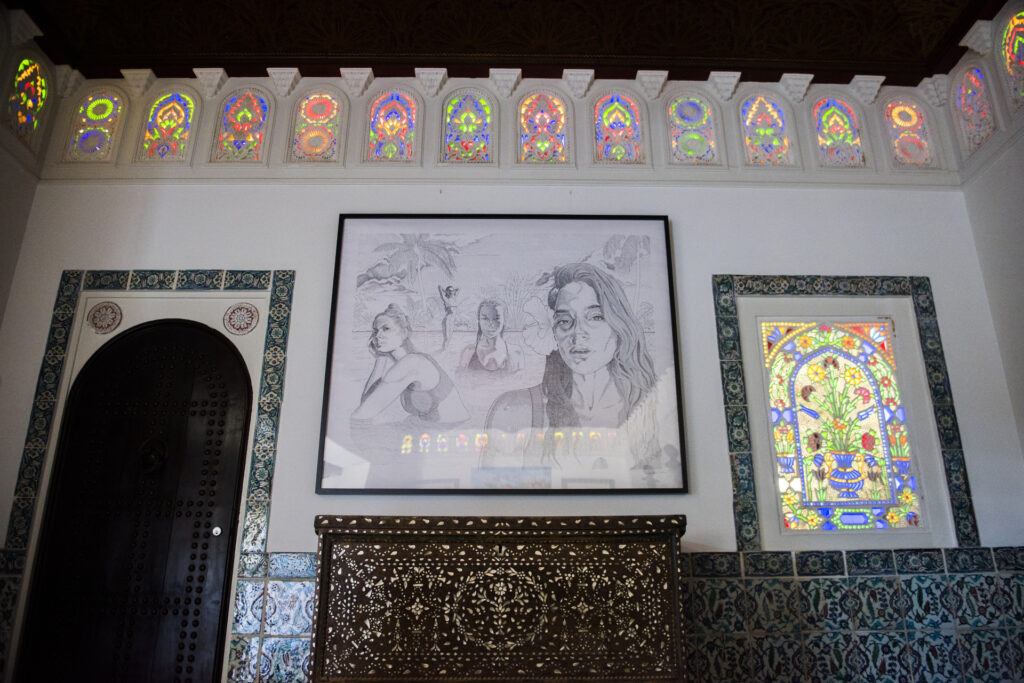 His works for #8x8_shangrila compared the feelings of eros that he perceived at Shangri La with the feelings he experienced when reading the ghazals (Persian poetry) also present at the museum. Ghazals are tales of love imbued with eroticism and prohibition, odes to unattainable female beauty that only flourishes in nature. These two artworks are inspired by a ghazal entitled "The Dervish".
Facing Futures includes artwork from five past #8x8_shangrila_21 artists: Reem Bassous, Kosta Kulundzic, Brandon Ng, Maya Portner, and Tom Walker.