Residency Recap: Abdul Matin Malikzada
Abdul Matin Malikzada is a seventh-generation potter from Istalif, Afghanistan – a celebrated epicenter of ceramic production in the country's east. During his residency at Shangri La in January 2023, Malikzada taught a series of ceramics workshops in the Honolulu community.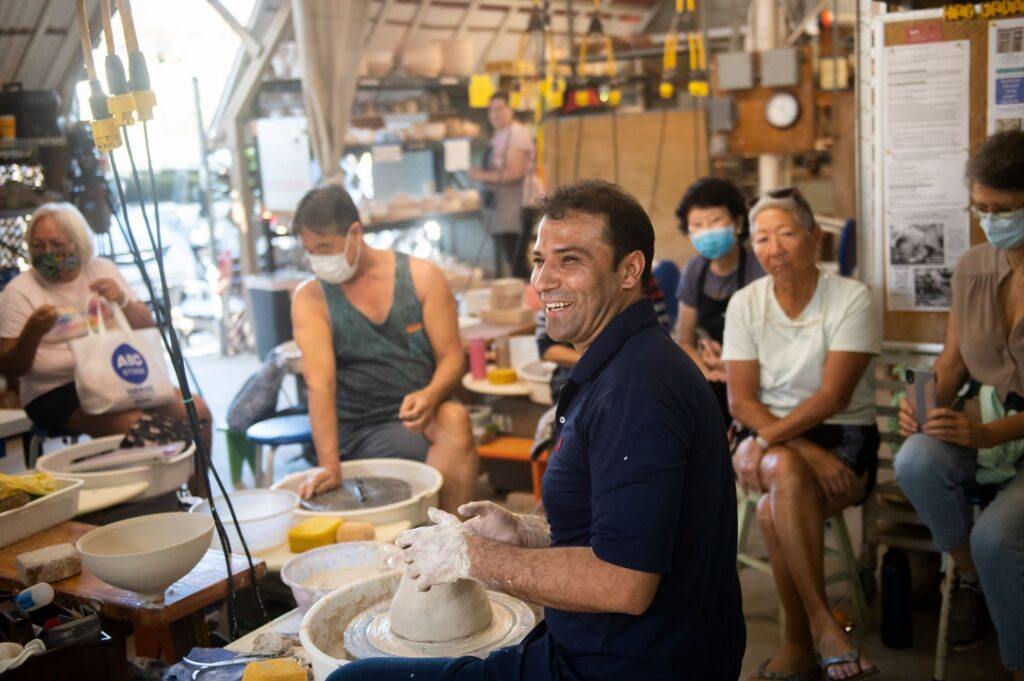 He shared his story and wheel throwing technique with the Hawaii Potter's Guild, Mid-Pacific Institute's ceramics class with Daven Hee (also an incredible #8x8_shangrila_23 artist) and the Art School at the Honolulu Museum of Art.