Shangri La's Reflections on Morocco
Our hearts are with the people of Morocco as the news is unfolding about the devastating earthquake in Marrakesh. Morocco is a vibrant global center of historic and contemporary art and culture — with several regions, including Marrakesh, recognized on the UNESCO World Heritage List. Today, we are sharing more of Doris Duke and Shangri La's connections to Morocco in hopes of spreading awareness for current events and further appreciation for Moroccan artistry and culture.

In May 1937, Doris Duke and her husband James Cromwell traveled to Morocco (then a French Protectorate) where they visited Marrakesh, Rabad, Fedala (now Muhammadia) and most likely Tangiers. It is there Doris Duke experienced the incredible artistry of Morocco including: zellij (tilework), carved and painted wood ceilings, mashrabiyya (carved and turned wood screens), chemmassiat (colored-glass windows), and carved plasterwork.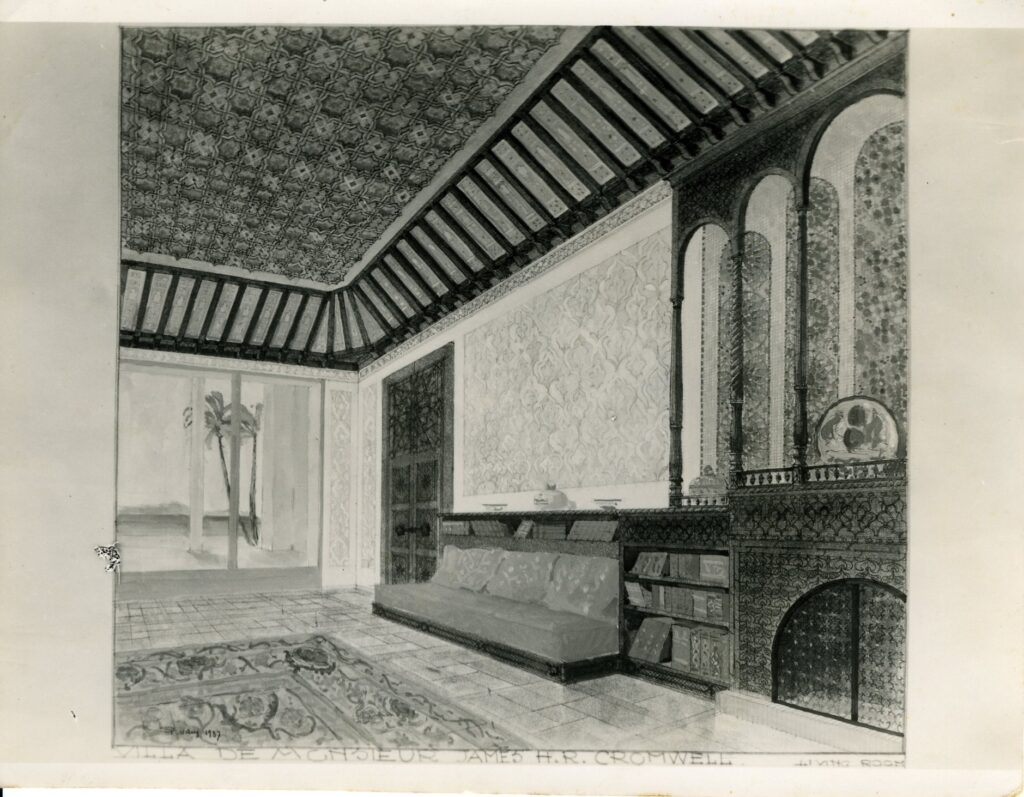 While construction for Doris Duke's home was already taking place in Hawaiʻi, Moroccan art and design inspired Duke to commission the Rabat-based firm S.A.L.A.M. René Martin. Duke had custom-made architectural features for the Shangri La foyer (now Introductory gallery), Living Room, Central Courtyard, and James Cromwell's bedroom (now the Moroccan gallery). Architectural elements included painted and carved ceilings, a fireplace mantel, tall doors leading to the Ilkhanid lusterware Mihrab, a headboard (not on display), stucco friezes and spandrels, balustrades, wood screens, colored-glass windows, and turquoise green roof tiles of the type used in the Great Mosque in Paris.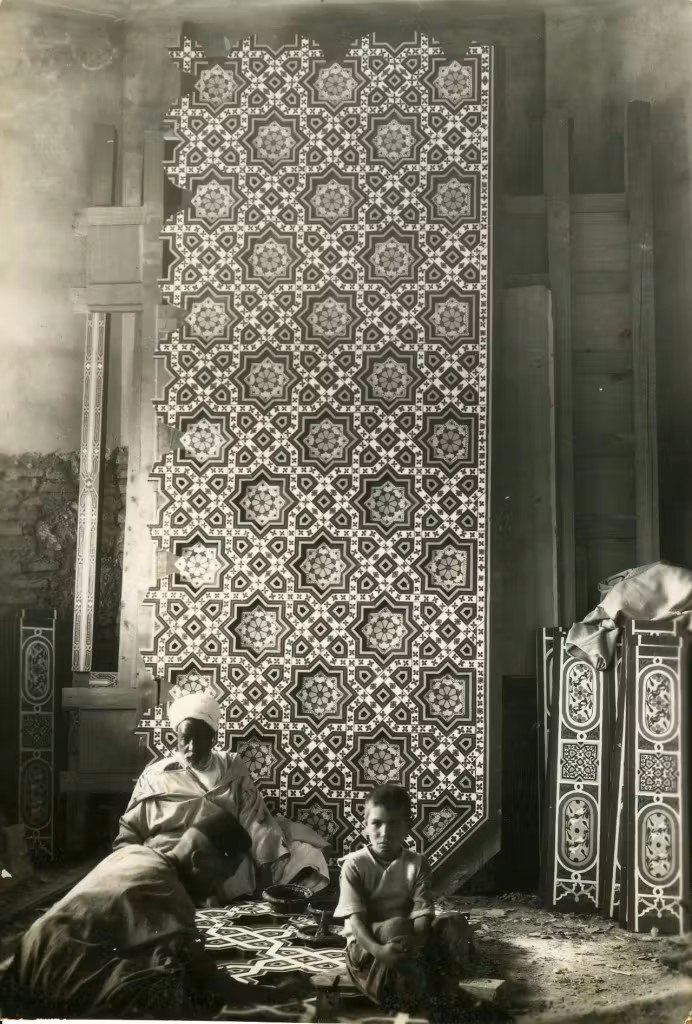 The work was carried out by Moroccan artists —specialists in wood and stucco—based in Rabat and Fez. The commissioned work arrived in Honolulu in September 1938, and was installed in December 1938.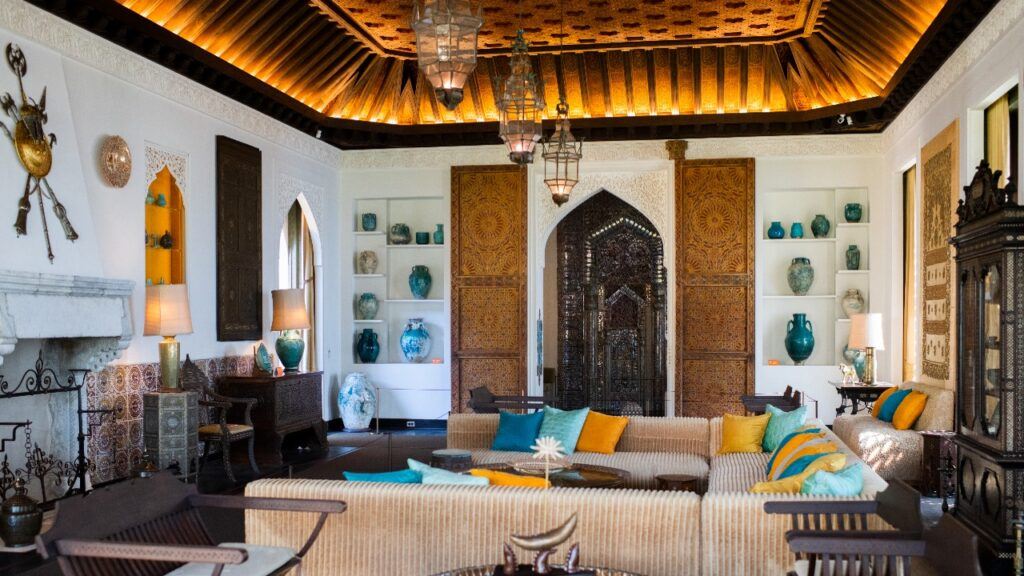 We believe these incredible commissions would have sparked conversations between Doris Duke and guests to her home about the rich artistic traditions of Morocco. Conversations that Duke would have had during her lifetime continue to be carried out by Shangri La today as a museum and center of the Doris Duke Foundation.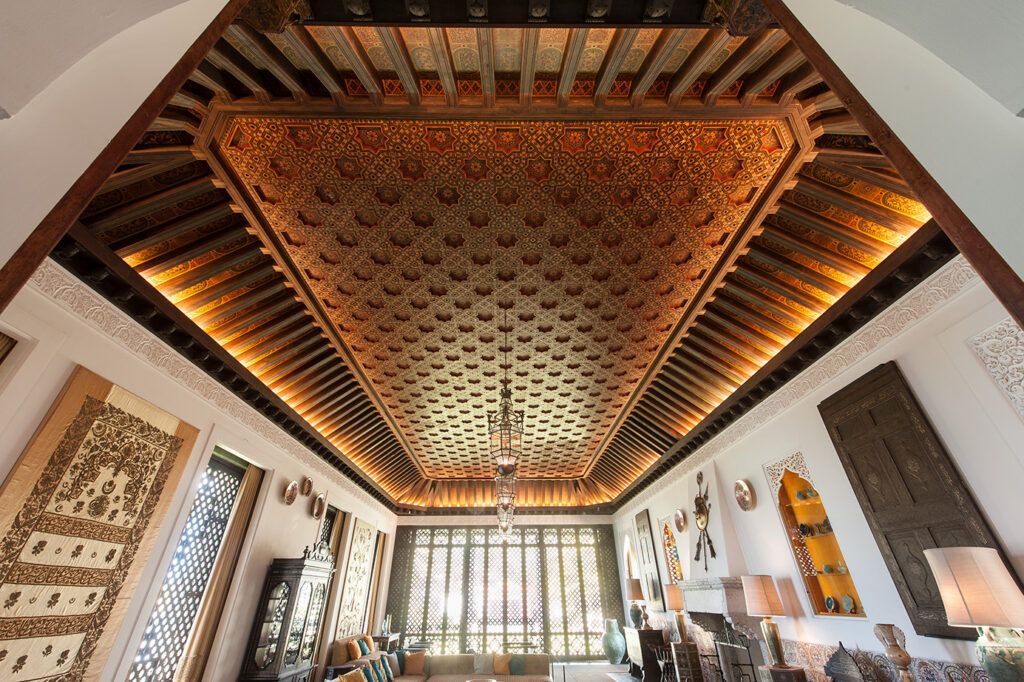 In 2012, a 70-member delegation of Moroccan diplomats, academics, musicians, artists and journalists visited Honolulu for the signing of a sister state agreement between the State of Hawai'i and Morocco's Greater Region of Rabat-Sale-Zenmour-Zaer. Designed to open doors to long-term collaborations in education, culture, tourism, environment and business, the agreement was commemorated with a weeklong series of Moroccan cultural, educational and economic events in Honolulu. The visit unlocked shared connections between Hawaiian and Moroccan cultures. "In Morocco, they call it 'salam.' And if you truly translate it, it is 'aloha'. It is the sense of family, all-togetherness" said one of the attendees.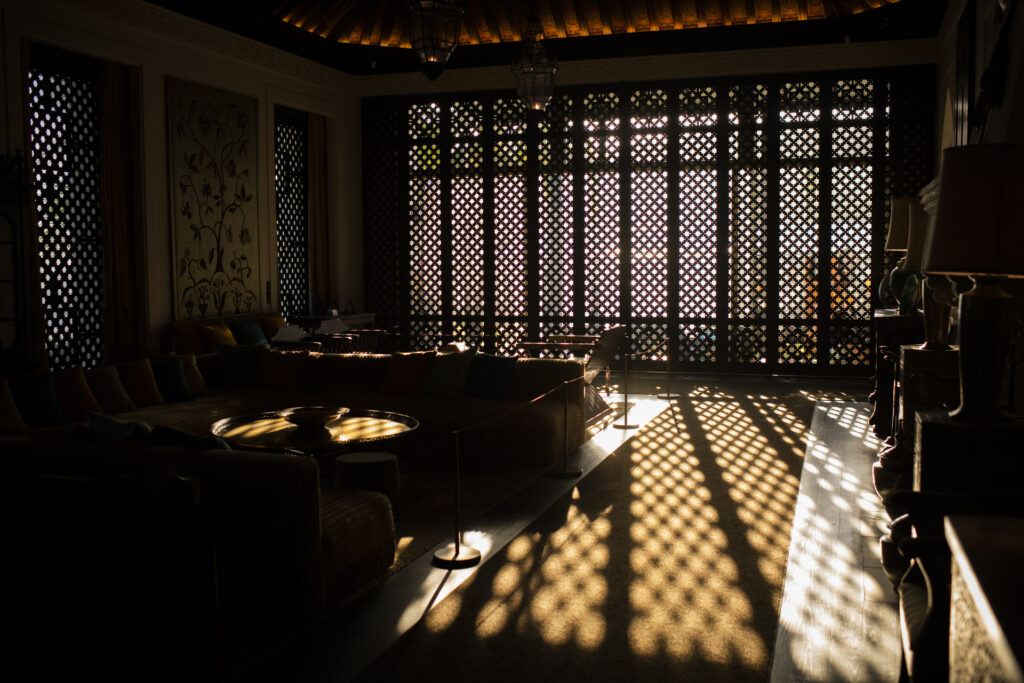 We encourage everyone to keep updated with the news unfolding in Morocco and ask those looking to support recovery efforts to seek out vetted and trusted agencies of your choice.