Takeaways from our Nature, Art & Native Knowledge SPEAKERS
An impressive range of people gathered at Shangri La on Saturday, June 24. Guests included artists, innovators, students, teachers, cultural and indigenous practitioners, and other community leaders who are passionate about creating sustainable futures.
Discussions focused on reciprocal relationships with nature, and Hawaiʻi's lessons for the world when it comes to biodiversity, climate and equity. What follows is a small sampling of insightful quotes from our featured speakers.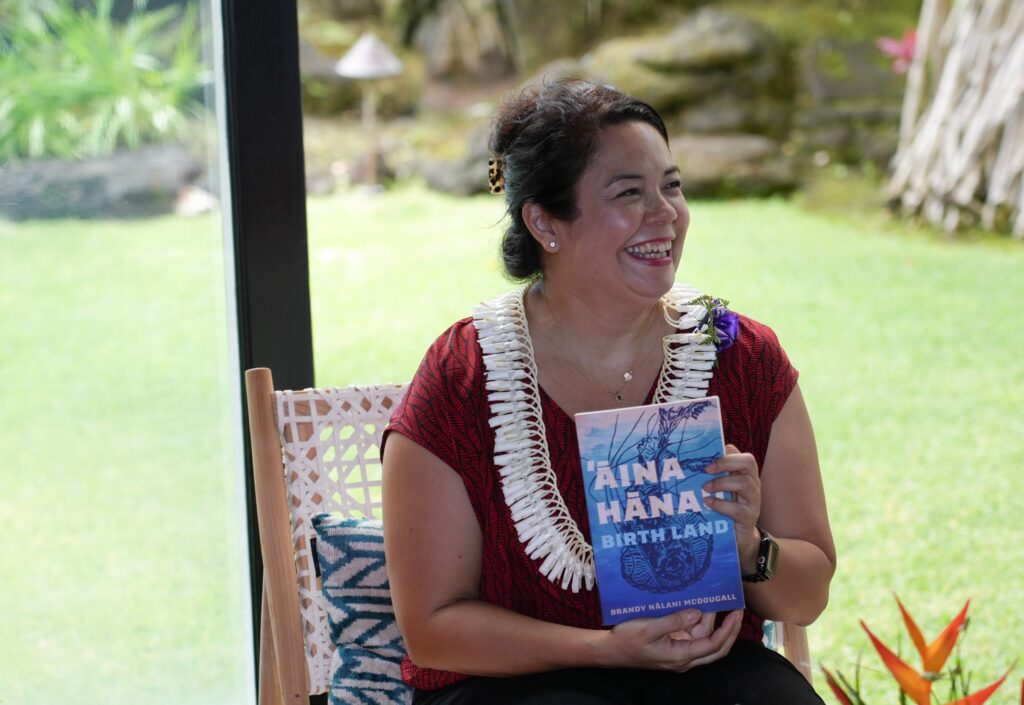 Why mālama ʻāina? Because ʻāina mālamas us
Why aloha ʻāina? Because ʻāina alohas us.

Brandy Nālani McDougall, Author, Literary Activist, Associate professor at the University of Hawaiʻi at Mānoa and the Hawai'i State Poet Laureate
The Hawaiʻi State Poet Laureate and #8x8_shangrila_21 artist, Brandy Nālani McDougall shared her remarks and poetry in the discussion about reciprocity. Brandy read excerpts from her new book of poetry, 'Āina Hānau. She pointed out that the ahupua'a system is "amazing technology," and that as humans, "we must remember that we are younger than everything."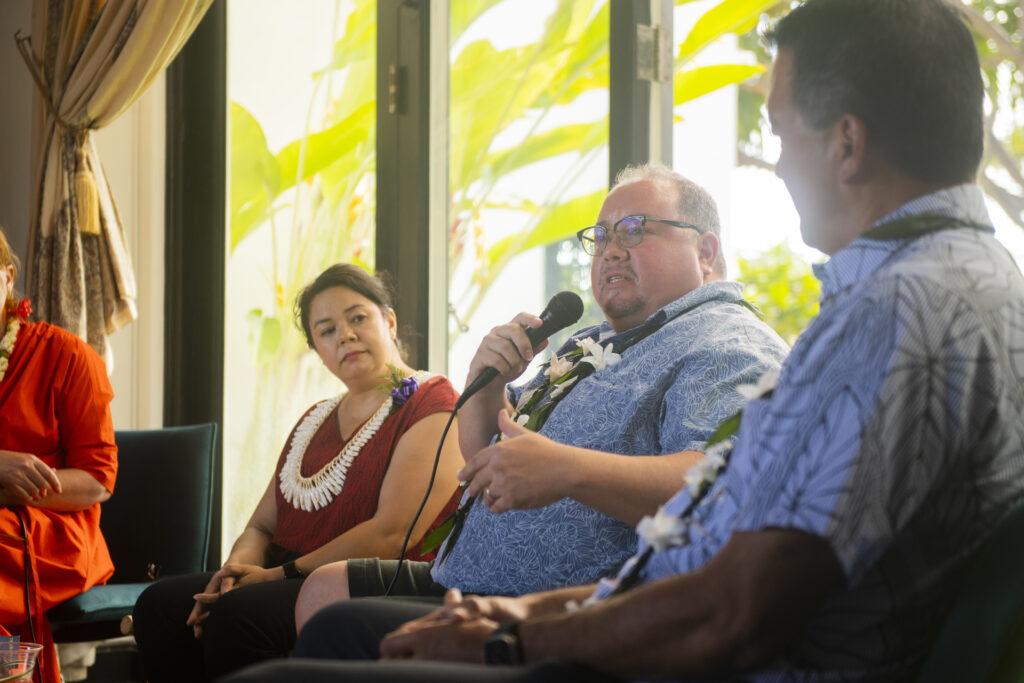 The government is allergic to governance. And governance is what we all have to figure out together. It's about cultures, it's about values and about practice.

Kevin Chang, Executive Director of Kua'aina Ulu 'Auamo
Kevin also shared an analogy of the navigator vs the harbor pilot… the ship can't dock without the help of the local harbor pilots, ie, local leadership and governance is vital. Kevin and his team at KUA work to support community-based solutions to problems stemming from environmental degradation in Hawaiʻi.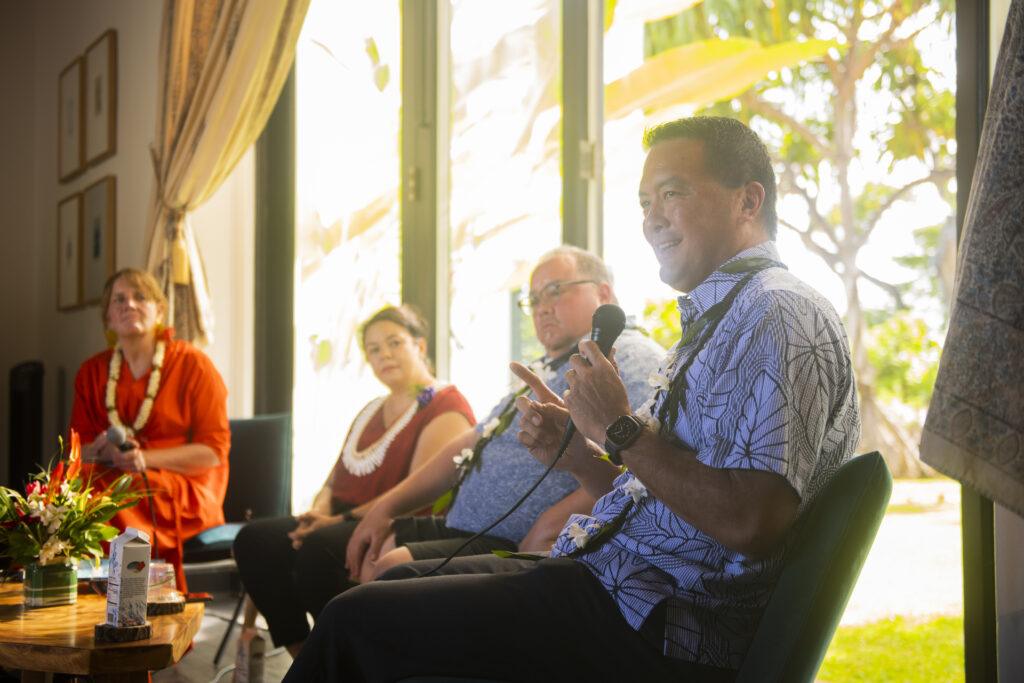 Your past is in front of you, your future is behind you

Todd Apo, Vice President of Community Partnerships & Public Affairs at Hawaiʻi Community Foundation
Todd also spoke about his recent visit to 2700-acre Duke Farms in New Jersey (Duke Farms, like Shangri La, is a center of the Doris Duke Foundation) and that it challenged his expectations of what he thought he would find in central New Jersey. In addition to his work at Hawaiʻi Community Foundation, Todd is the newly named interim CEO of 'Iole, a global resilience hub centered around a 2400-acre ahupua'a on Hawaiʻi Island.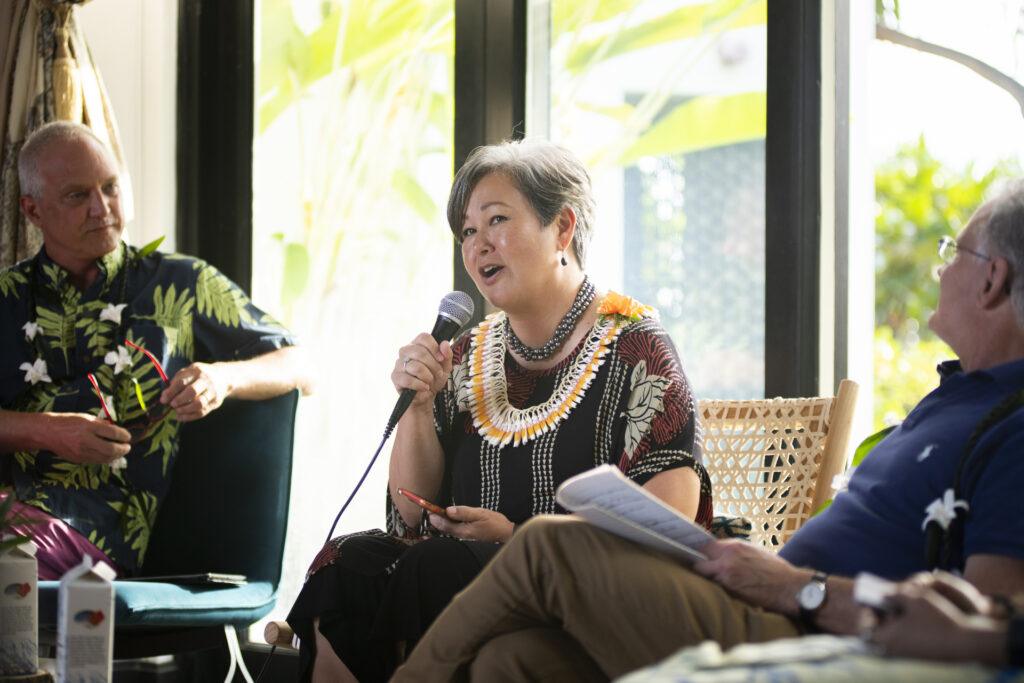 If one person can make a horrific difference and change the lives of people, then one person can make an amazing difference and change lives and infrastructure response to climate.

Suzanne Puanani Vares-Lum, President of East-West Center
Suzy also spoke about the challenge of "unsustainability" as seen in offshore drilling, unregulated fishing and the decreasing biodiversity in the ocean, among other things. She is the first woman and Native Hawaiian to lead the East-West Center. She is a retired US Army Major General with 34 years of service, a leader in Hawai'i and in the Asia Pacific region, for starters.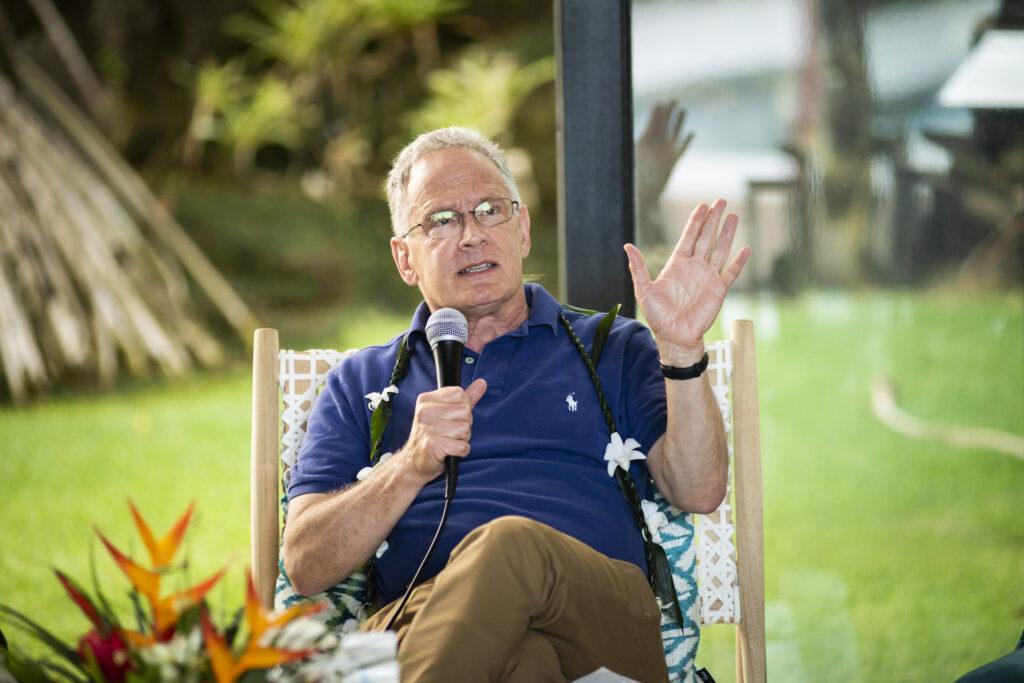 For 40 years, I've been enchanted by and heartbroken by the native plants and animals of Hawaiʻi. And I think it's because the species of Hawaiʻi, they are the survivors.

David Wilcove, Professor of Ecology, Evolutionary Biology, and Public Affairs, Princeton University
David Wilcove urged the audience to understand the realities of biodiversity extinction in Hawaiʻi. He followed-up by stating that the Bishop Museum remains a place of hope for the future of Hawai'i's native species. He shared his optimism upon seeing volunteers in the Museum's Malacology department caring for the land snails in their captive rearing program lead by Jan Kealoha. David is also, thankfully, on the board of trustees at the Doris Duke Foundation.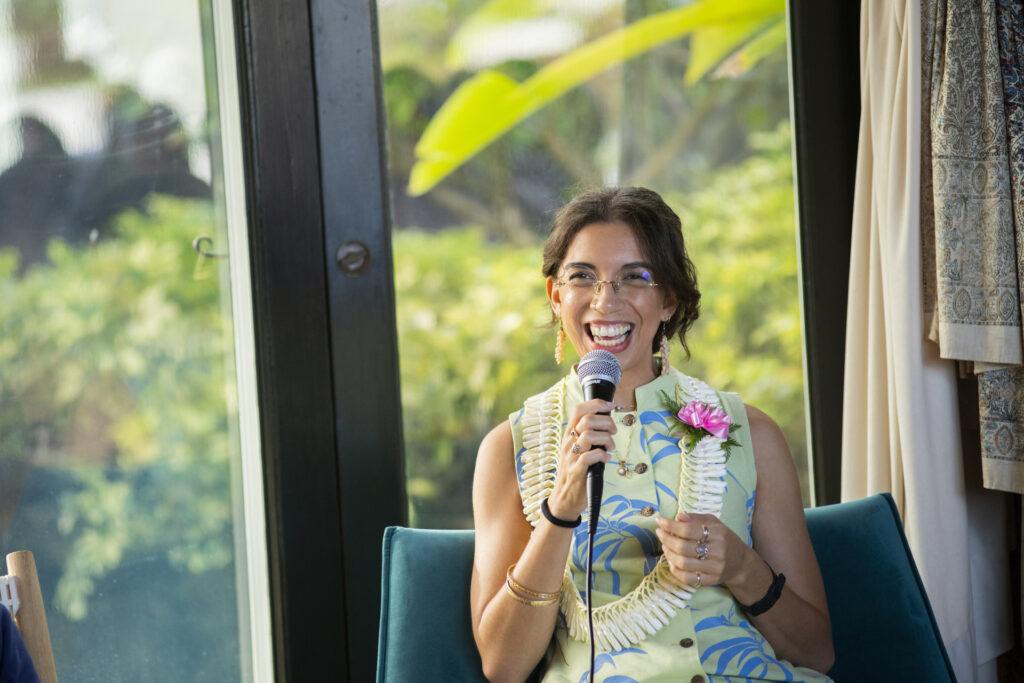 We all have stories and all our stories deserve to be heard. We deserve to tell our own stories

Ualani Davis, Artist and Educator at Kamehameha Schools, #8x8_shangrila_22 artist
Ualani Davis shared the importance of storytelling and Moʻolelo in the arts and arts education. She reminded the audience that art is a way of exploration and finding belonging in community – and through community we can begin to tell even more Moʻolelo than ever imagined. Davis shared her perspectives on working with students to ensure another generation of artists are able to live and sustain in Hawaiʻi.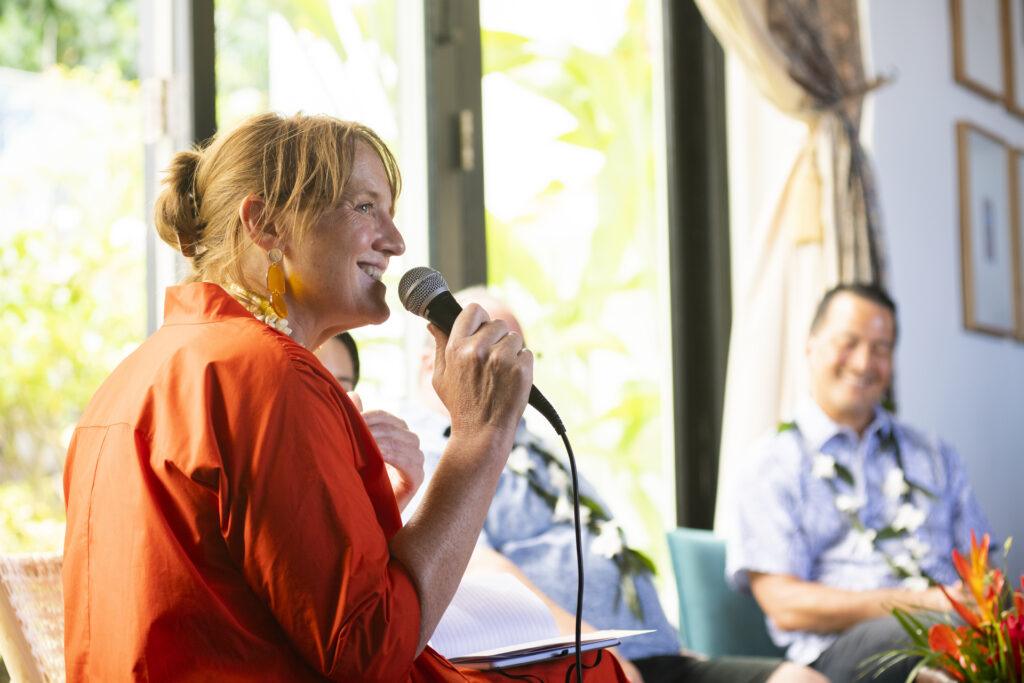 [We're] overwhelmed and so humbled by the generosity people showed us and the communities that we were invited into…this week will influence our future work

Margaret Waldock, Executive Director, Duke Farms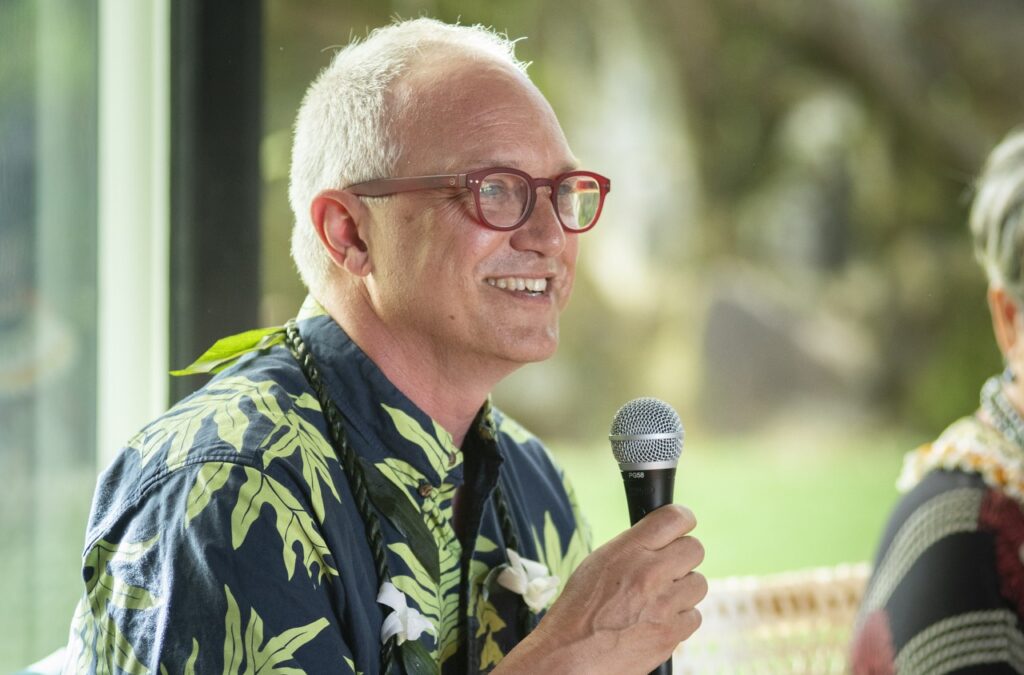 We aspire to create a thriving and resilient environment for both wildlife and people. And we do that by fostering inclusive and effective conservation.

Sacha Spector, Program Director for the Environment, Doris Duke Foundation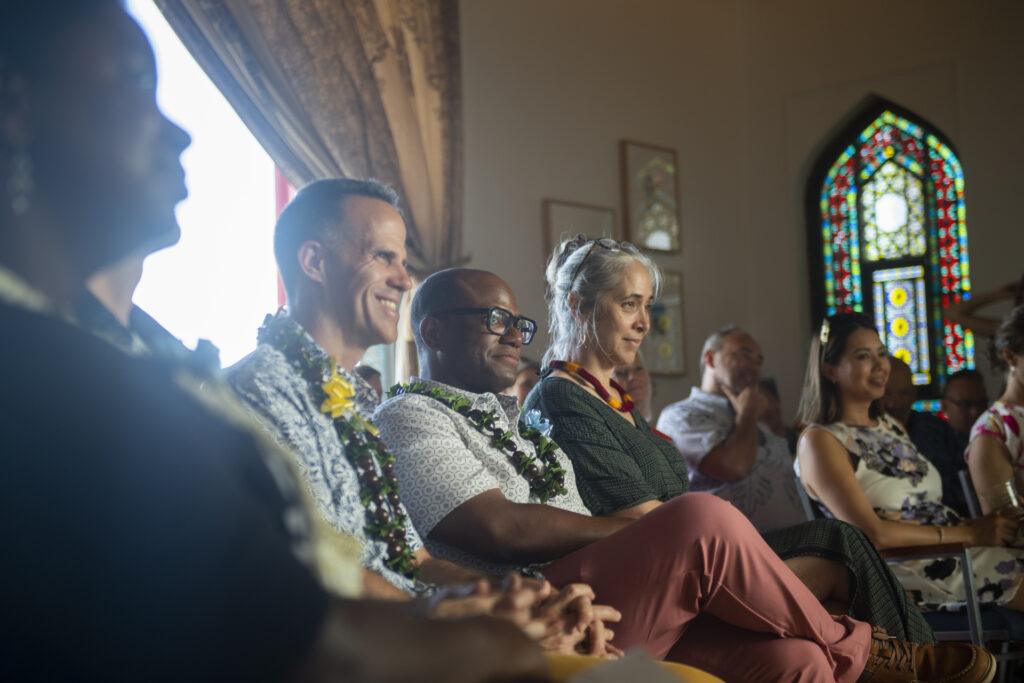 Stay tuned for more posts about our Nature, Art & Native Knowledge event!
Mahalo nui to Elyse Butler for the incredible photos!