Women, Creativity and Power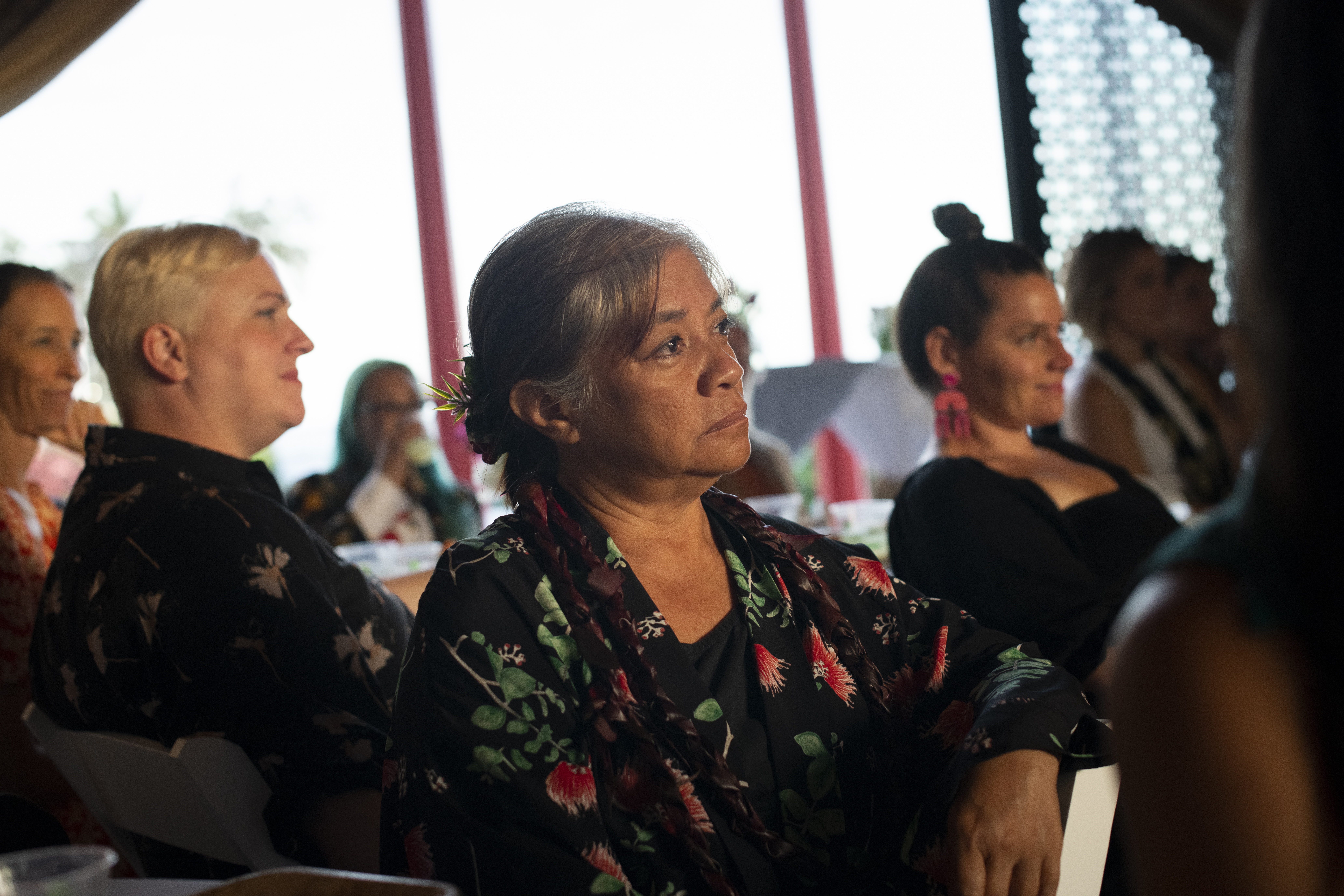 In the former home of Doris Duke, a woman with immense creativity and power, we decided it was fitting to convene a conversation among women in the community who share those traits. In mid April, Shangri La hosted a pau hana (happy hour, loosely translated) and panel with some inspiring women doing great work in Hawai'i and around the world.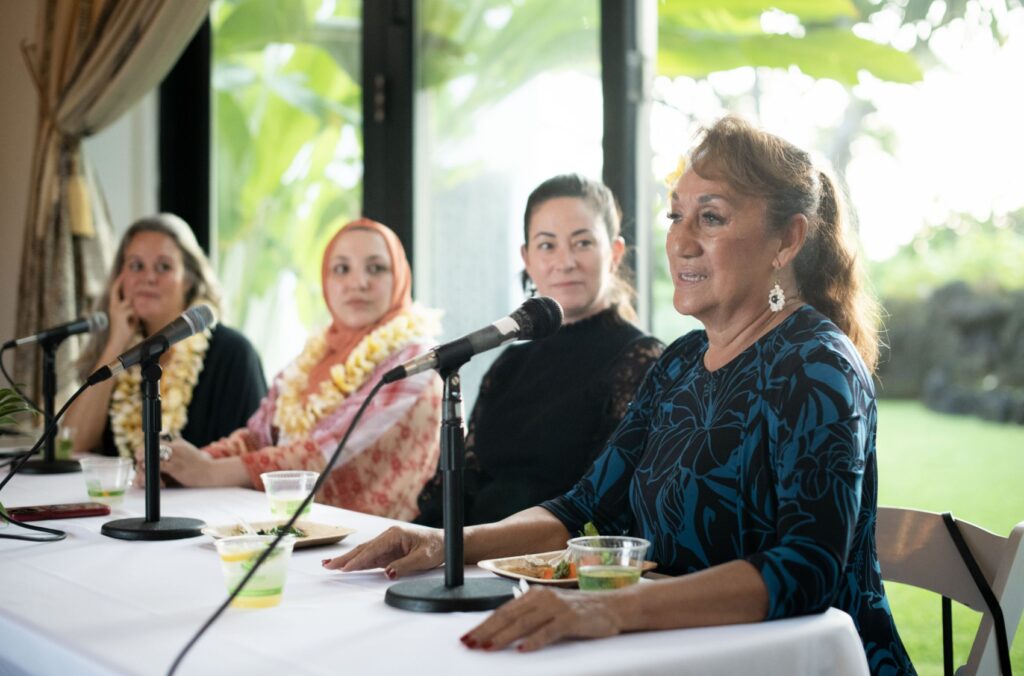 Our upcoming Artist in Residence Sandra Saenz, a Mexican hijabi make up artist (whoa her instagram), Nani Medeiros, the Chief Housing Officer for the State of Hawai'i, and "Aunty" Vicky Holt Takamine, the executive director of the Pa'i Foundation and cultural icon, joined a few dozen impressive guests for a conversation in the Playhouse, with the setting sun, crashing waves and amazing food and drink from our friends at Mud Hen Water.
What an evening. Cheers to the multitudes of women who find ways to use their creativity and power for positive impacts everywhere.