In a Floral Emergency, a Hero Blossoms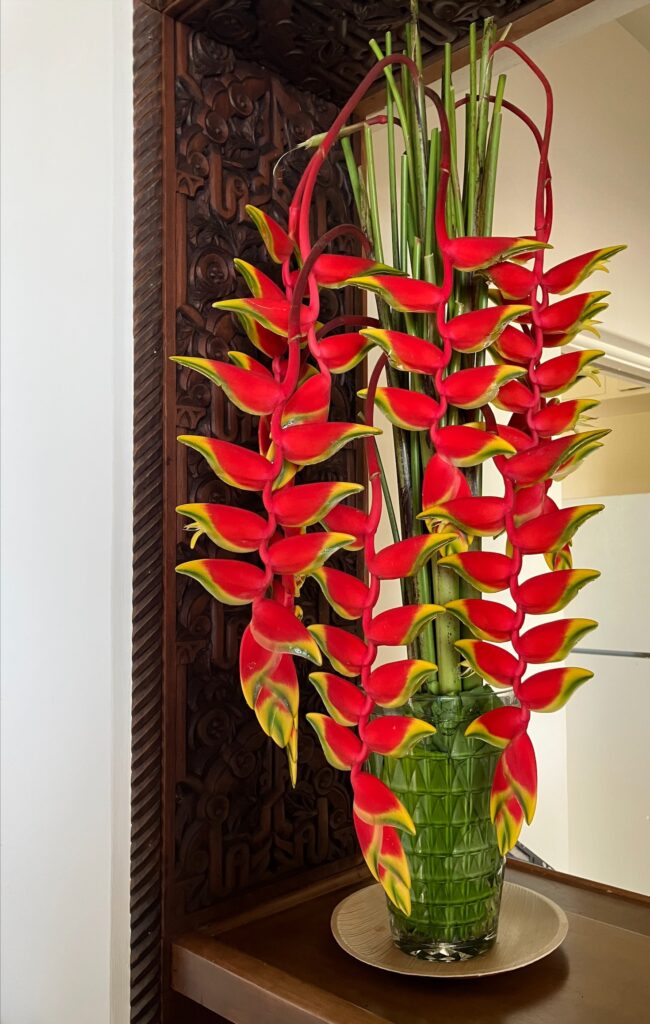 We needed flowers for the previously mentioned "Women, Creativity and Power" gathering. The bar was high. Doris Duke — in addition to being a philanthropist, a champion of art and artists on a global scale, a war correspondent, and magnet for media coverage — was also a horticulturalist who bred orchids. But we don't have orchids currently growing on the grounds of Shangri La (Duke Farms has that covered).
That's when Steve Ebisuya, Grounds Supervisor, had an idea: He shared that Doris also loved Heliconias. We have a patch of these striking plants right on the grounds at Shangri La. Steve picked them and made an arrangement that lit up the room.
Phew! Crisis more than averted.
Mahalo Steve!