One of Shangri La's long standing and valued partners is the East-West Center (EWC). So far this year, we have co-hosted the trilateral dialogues between Japan, South Korea and the United States, welcomed their Senior Journalist Seminar, supported and participated in the East-West Fest, and welcomed EWC President Suzy Vares Lum to speak at Nature, Art and Native Knowledge…a productive and diverse partnership!
We added another page to our scrapbook when Shangri La's Executive-in-Residence, Meredith Artley, moderated the "Reinventing Worth" panel at the EWC's annual #GalsWithLEI Forum, held August 3.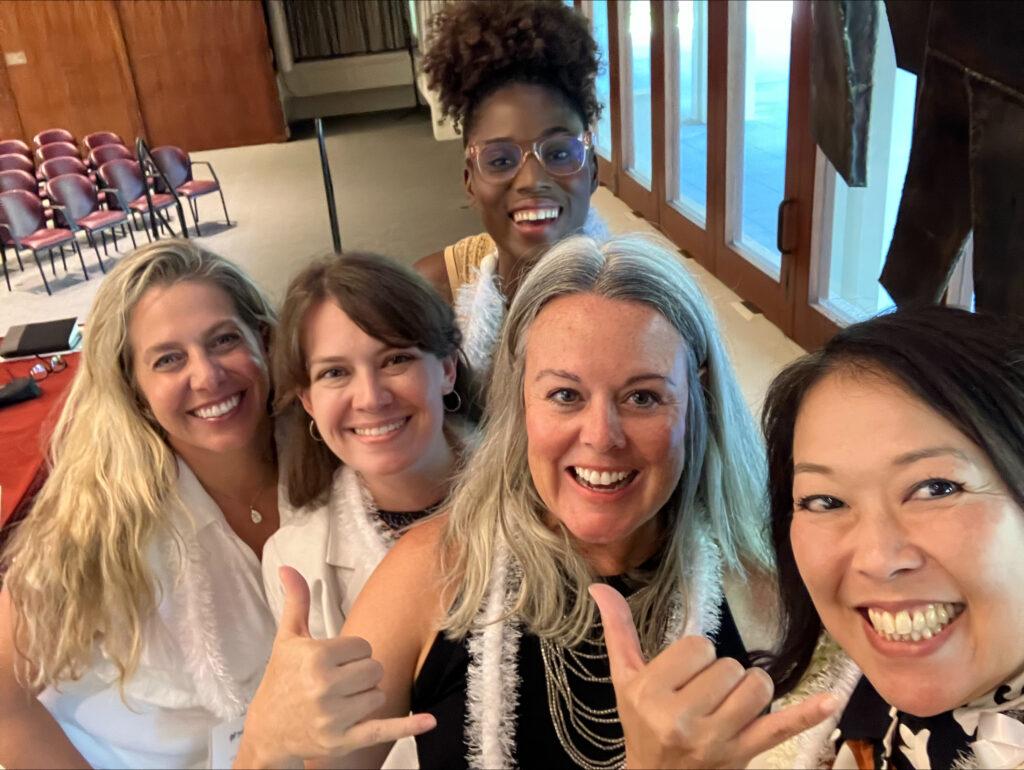 The panelists talked about trends of women "voting with their feet" by leaving jobs in favor of work that better valued their needs and talent, the importance of developing empathetic managers, the hidden opportunities in being told "no," challenges of bringing your full self to work, and the value in creating huis where women can champion and support each other.
Shangri La's Deputy Executive Director, Lea Major, Associate Curator of User Experience, Kristin Remington, and Public Programs & Events Coordinator, Nahed Minawi, joined the event to attend additional sessions. "Pride in the Face of Prejudice" talked about meaningful ways to support and uplift the LGBTQ+ community, while ​"It takes a Village" challenged the stigma around asking for help and discussed the importance of creating a culture of support for families.